Location
Kogarah School of Art
Cnr Queens Ave & Bowns Rd
Kogarah, NSW 2217
Australia
Zumba, Bollywood Dancing, Wellbeing Workshop, Healthy Lunch & More Await This NSW Seniors Festival: Let's Connect!
About this event
FREE Healthy Living & Social Expo inspiring and guiding you towards better health - through energising exercise, joyful dance, and practical wellbeing strategies. Bring along friends and family - all are welcome!
Come along and discover: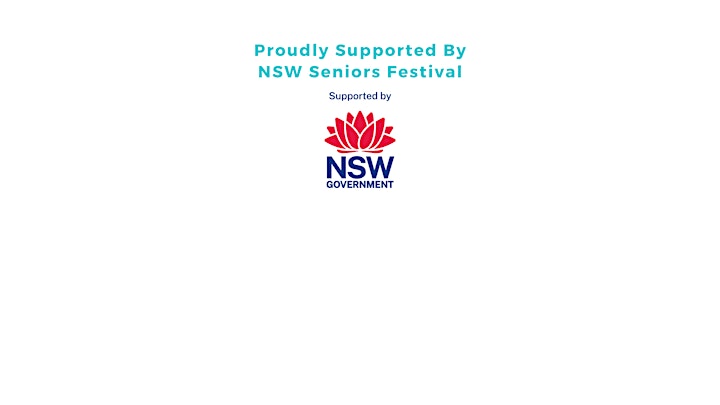 A Message About COVID-19
Your health and safety is important to us. All programs, events and services follow best-practice health and safety procedures in accordance with the NSW government. Instructors, staff and volunteers are fully vaccinated and follow our strict COVID Safe Policy. We are committed to helping our participants and community maintain their wellbeing throughout this time.
We ask you to please consider others and do not attend our face-to-face events if you are feeling unwell, have come in contact with a COVID-19 positive case, or have tested positive to COVID-19 in the last 7 days. Let's work together keep each other safe.