Yes it is true! 22 February 2022 falls on a Twosday. A great time to celebrate AUSCL's global community, its achievements and togetherness!
About this event
"There are only two ways to live your life. One is as though nothing is a miracle. The other is as though everything is." — Albert Einstein
After delivering over 70 online webinars, since launch of AUSCL in July last year, we are doing something a little different with this one ...
We are crowdsourcing ideas from start to finish
The ultimate in Agile event planning ... subject to a few design parameters: It must be fun, safe, showcase AUSCL's vision of achieving sustainable law, technology and society, and celebrate our diverse, and incredible network of professionals, academics, policy makers and civil society leaders across IT and law, across Australia and the globe!
How to participate:
Step 1 Register for the event and if you like, share your ideas in the registration form. Please submit your ideas by 2 January 2022
Step 2 AUSCL's social committee will select the winning ideas and post the invitations!
Share your ideas on any aspect: From where and how we hold the event, speakers, sponsors, decorations, or just simply your hopes and dreams for the year ahead.
After over a year in 2D, we are looking forward to meeting you in 3D!
Some facts that may spark (extra) creativity ...
2 is the only even prime number!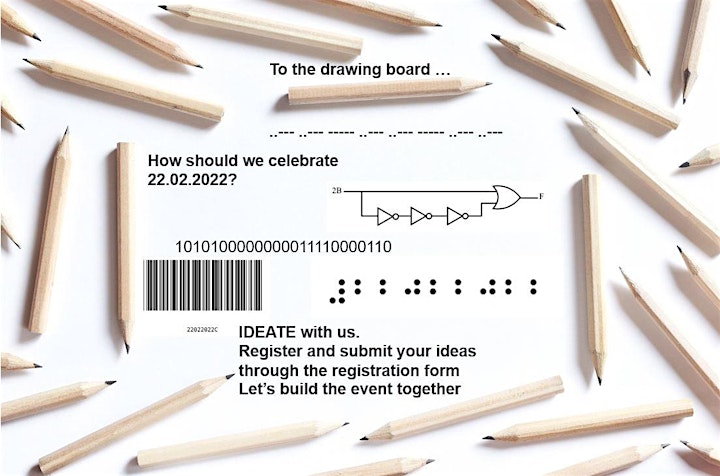 Organiser of Let's Celebrate Twosday 22.02.2022 Together
Inspire. Connect. Reimagine
The Australian Society for Computers and Law (AUSCL) is one of Australia's leading interdisciplinary think-tanks on issues arising at the intersection of technology, law and society. It is a registered Australian non-profit charity with a charter to advance education and advocacy. Our mission is to: Inspire new thinking and informed discourse, Connect professionals across disciplines and together Reimagine the future.