Lessons learned: examining DFV-related deaths - public discussion forum
Event Information
Location
Queensland College of Art (Griffith University)
Room 2.04, Lecture Theatre and Gallery Building (S05)
226 Grey Street
South Bank, QLD 4101
Australia
Description
The Queensland Domestic and Family Violence Death Review and Advisory Board will hold a public forum on 8 May at South Bank

to discuss its foundation year findings.
The establishment of the independent, multidisciplinary Board in 2016 was a key recommendation of the Special Taskforce report on Domestic and Family Violence in Queensland, Not Now, Not Ever.

Chaired by the State Coroner, the Board undertakes systemic reviews of domestic and family violence deaths in Queensland. They are required to identify common system failures, gaps or issues and make recommendations to improve systems, practices and procedures that aim to prevent future deaths.

Between 2006 to 2017 (financial years), a total of 263 women, men and children were killed by a family member, or someone who they were, or had been, in an intimate partner relationship with.

For every death, the ramifications are immense and widespread; devastating loved ones left behind and impacting the service providers required to respond to these situations, along with the community as a whole.

This forum will examine key themes and issues discovered by the Board throughout their review of these deaths, along with recommendations to prevent them – published in the Board's inaugural annual report.

By harnessing the collective learnings of the Board and our understanding of standards of contemporary practice, we can reinforce and strengthen our efforts to put an end to domestic and family violence in Queensland.

This event will also be live-streamed. Email to register for the webcast.

Light refreshments will follow the forum.
*Map of event location - Room 2.04, Lecture Theatre and Gallery Building (S05)
Eventbrite may send you electronic communications. Please read their privacy policy, which provides instruction for opting out of marketing material.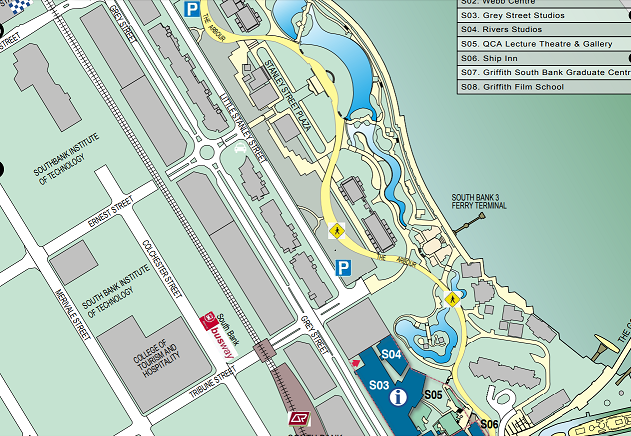 Date and Time
Location
Queensland College of Art (Griffith University)
Room 2.04, Lecture Theatre and Gallery Building (S05)
226 Grey Street
South Bank, QLD 4101
Australia