Refund policy
Contact the organiser to request a refund.
Eventbrite's fee is nonrefundable.
Sales Have Ended
Ticket sales have ended
Sorry, we had to close the door for bookings, as the event is about to commence. Please subscribe to Cecilia's mailing list, and come to a future session. https://www.ceciliamacaulay.com.au
How to keep the thrills of Christmas, avoid the pitfalls, and evolve new traditions you actually love.
About this event
In this 2 hour hands-on webinar, we re-imagine Christmas. We set things up to elevate relationships and enliven each other's home spaces. Christmas can be festive and playful, and not one bit consumed or consuming.
This is part of Cecilia Macaulay's Declutter and Reset series. It feels like a party, and you get results in real time, which stay, forever. You'll get to ask questions, engage in activities, and be inspired by Cecilia's beauty-creating photos, stories, and ideas that work. We will start decluttering and enchanting your space, and have a show-and-tell at the end.
What is the essence of Christmas for you, and how could you embody this?
We will explore:
Designing a space for ease, and for satisfying social interactions
- Declutter and Reset your gathering space to be inspiring, free of obstacles.
- How to make and protect 'creative void' in which surprises happen.
- How to set up self and guests so plastic and disposeables are avoided, and this feels like a freely-chosen adventure, elevating us to a new way of being
- Get unstuck with Cecilia's 'Five S' method: 'Seperate', Subtract', 'Second-nature' and more, based on Toyota's Zen-inspired 'Five S' method of creating miracles
Gift-Giving
- How to be generous yet avoid giving counsumer items
- How to gracefully request and give desireable gifts, creating value, not clutter.
Communication
- Creative ways to elevate our relationships and have juicy exchanges, especially with relatives we find challenging.
Inspired by Japanese culture and Permaculture, we will be creating new 'patterns' and ways of being you might use every day for the rest of your life!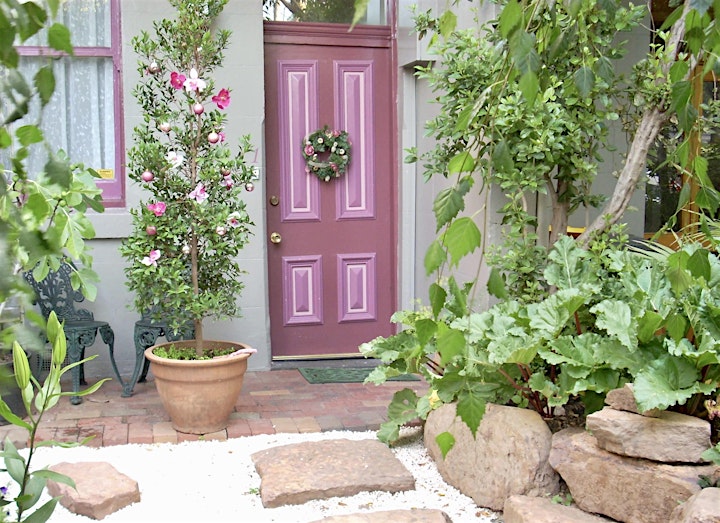 Katie de Araujo and Cecilia Macaulay have been creating increasingly delightful family gatherings together for almost half a century...because they are sisters! How lucky they have ovelapping missions, bringing a touch of wonder to daily life.
Katie de Araujo, founder of Body Centred Living, will get you feeling in your body, what a festive, glowing space feels like. A room and a day can feel as good as a smile, a clear breath and open posture. She says "Our Festive space holds both our base chakra's need for safety our heart's desire for belonging as well as our highest chakra's need for a spiritual opening."
Cecilia brings wisdom from Japanese culture and Permaculture (nature-based design), right to where you can use it, making almost every day a day worthy of romatic candlelight, gifts to self and world, and freely-given admiration.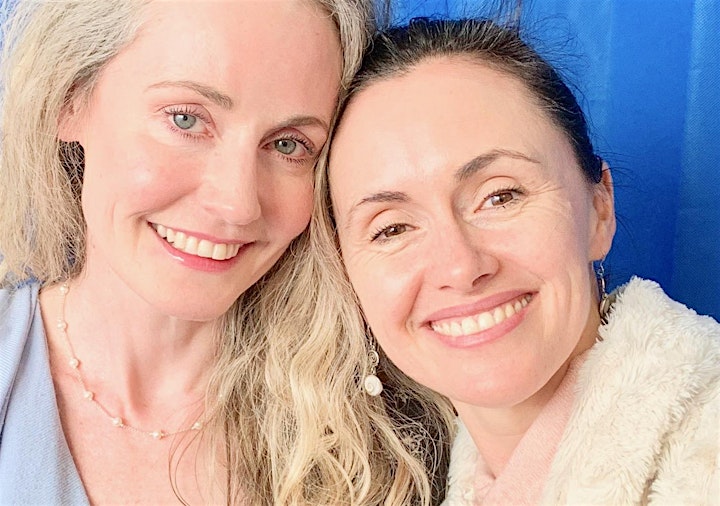 What people say about Cecilia's Declutter Series:
"This beguiling creature is the genius who helped me order my house so beautifully and naturally. With the space that appeared, I replaced mere' things' in my home, with he most wondrous, interesting and kind housemates I never could have imagined!
-Delldint, Blackburn
"Anyone can really be impacted by Cecilia's method. I can hardly believe the change in me but it's just the beginning."
"I transformed my cluttered study into a lovely ordered space and it's lovely to keep coming back to Cecilia's events and get the encouragement I need to tackle even bigger things."
-Anne, South Gippsland.
What people say about Katie's Yoga teaching:
"Katie's yoga is creative. She takes me traveling though whole new universes in my body and mind that I never knew existed. I gain insight on how to live life without struggle. I love the sound of her voice, and most of all, love being in her aura"
- April, Camberwell
Press the 'register' button, wait for email instructions. We are so looking forward to seeing your lovely face!