Description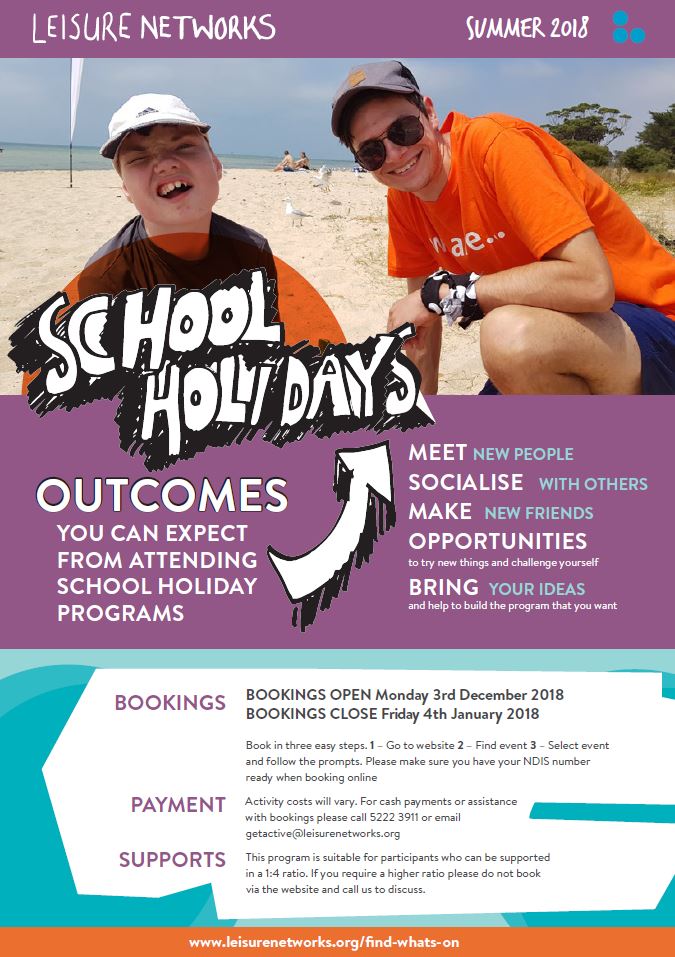 Welcome to Leisure Networks Summer School Holiday program for 2019!
This is your one stop shop to book all your tickets for your activities that will keep you entertained and socialising with friends all summer long.
Please ensure you read all the information carefully before proceeding with your booking.
If you have any queries, or need to make an appointment to make a cash payment please call our friendly Customer Engagement team on 5222 3911.
We look forward to seeing you in January