About this Event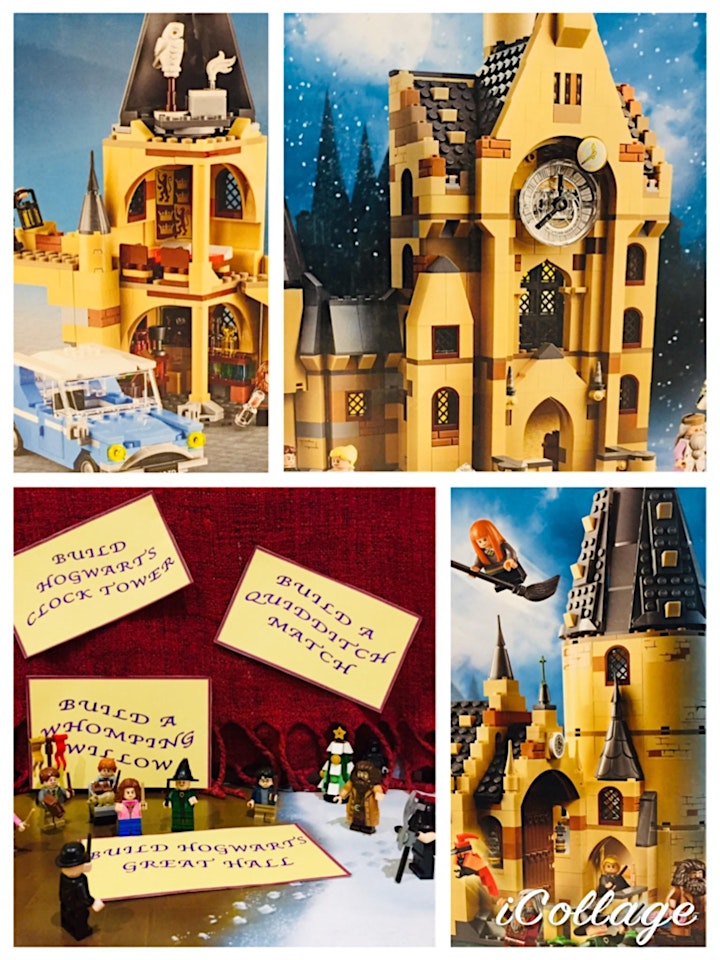 We are holding 3 fantastic days of Lego Club. Come along to one day or all three.
Build the Hogwarts Great Hall, Clock Tower, Whomping Willow or Quidditch Match.
There are 4 Lego kits to build. Participants will work in small groups to build a kit together. You can then use your creations as part of a stop-motion animated film, using the Library's tablets. (Please be aware that completed projects may be dismantled for use by another group on the following day.)
Ages 6-15. Children under 8 must be accompanied by an adult.
Terms and conditions:
Your attendance at events supported by Central West Libraries may be digitally recorded through photographs and/or video recordings. Images may be used for promotional purposes on council's websites, publications, social media or by newspapers. By attending this session you agree to these terms. If you do not wish your image (or the image of your child) to be published, please notify staff before the event.
Bookings are essential and spaces are limited.
Please arrive 10 minutes early to allow the event to run on time.