Description
For children aged 5-12 years.
Celebrate and have fun creating some amazing LEGO mazes, puzzles and games. Can you build a target in just 3 minutes? Use your skill and play grab-a-brick and work as a team to design your own unique snakes and ladders game!
Telephone Ruth Faulkner Public Library on 9477 7150 and ask for assistance if you do not have an email address.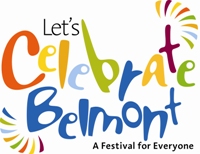 This event is part of the City of Belmont's Let's Celebrate Belmont Festival.