About this Event
At a glance
Age Group: Grade 2-7 Students
Link for the secondary session: https://www.eventbrite.com.au/e/lego-battlegrounds-a-robotics-and-3d-printing-fiesta-secondary-students-tickets-108809285502
Session dates: Friday 3rd July, Saturday 4th July, 2020
Time: 9:00am - 4:30pm AEST (Australian Eastern Standard Time - Brisbane)
What will be taught:
LEGO Mindstorm (Coding)
TinkerCAD (3D design) (or Fusion 360 for more advanced students.)
Ultimaker Cura (slicing and 3D printing)
What to bring?
Water and Food (microwave is available)
Laptop
A can-do attitude!
Price:
$90/day:
2 sessions led by a qualified engineer.
Mechanical electrical designs
Coding
Learn how to 3D design.
Learn how to slice a 3D model.
Learn 3D printing.
Tournaments at the LEGO Battlegrounds.
LEGO Robotics attachment that the student can keep!
LEGO Battlegrounds!
This jam-packed session is brought to you by Robotics Playground and Tigo.Robotics. Designed and run by qualified Engineers to teach the students how to be an engineer while having a bucket load of fun! This session is split into two main parts: LEGO robotics and 3D design/printing. At the end of the session is an epic battle royal, robot soccer and more to see which team of students were able to create the best robot.
LEGO Robotics
There are three main components that need to come together to create a robot. The mechanical, electrical and software components all need to work cohesively for the robot to operate normally. Students will make use of LEGO Mindstorm EV3 parts to build a unique robot designed for this session (differing from the standard education build).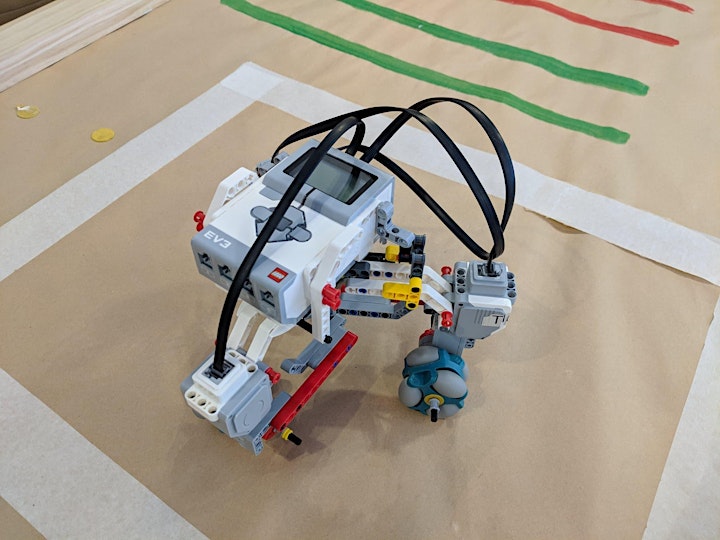 LEGO allows for quick prototyping and iterative development. Students can build, test and improve on their design based on the different constraints and limitations that the battlegrounds present.
3D design and 3D printing
3D design and 3D printing is a major milestone in manufacturing processes. Not only is it a completely new way to manufacture but it is also a way to prototype never before. Students will be taught how to 3D design by using a CAD software*. They will be customising and upgrading their LEGO robots using the skills they learn in 3D design. These parts will be 3D printed to be installed on the robots (This means they can attach these parts to their own LEGO at home!). Students can design up to two attachments for the different activities taking place in the battlegrounds! They must design the best equipment for the different scenarios.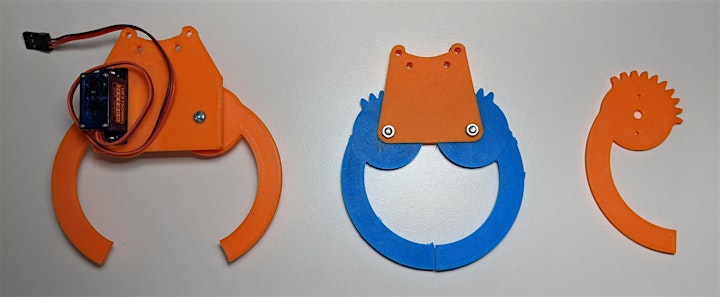 *We teach using CAD software that is free for students so they can continue and extend on what they learnt after the session.
LEGO Battlegrounds!
The battleground is designed for students to have fun while learning the importance of teamwork and iterative design. Students will compete in teams In the battleground in battle royale tournaments, a friendly game of soccer and more! Students must think outside the box and adapt for the different scenarios if they want to be crowned the champion.