Description
You are invited to an afternoon lunch and CPD workshop. The topic is, Legal Pitfalls in an Employment Context.
Come along and update your practice management legal knowledge on:
The right and wrong way to manage staff performance

How to minimise your risk of being held vicariously liable for incidents of sexual harassment

How to decipher between reasonable management action and workplace bullying

How to avoid exposing your business to termination claims

Four practical ways to legally protect yourself and your business
Bring your Practice Managers and HR staff along. Invite your friends and colleagues that you know struggle with employment issues too.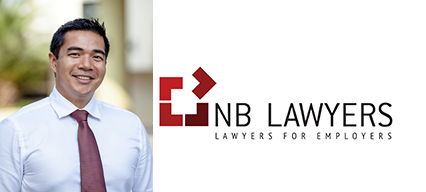 Guest Speaker: Jonathan Mamaril
Jonathan Mamaril is the principal and director of NB Lawyers, the lawyers for employers, and a specialist in employment law. Through NB Lawyers, Jonathan has helped hundreds of architects understand their legal requirements, manage change, mitigate risk and liability and protect their reputation.
The workshop will run for a hour followed by lunch. Register now as places are limited!

AACA Competency: Practice Management
ACCA Knowledge Domain: Ethical
---
Ticket Prices
Member: $5
Early Bird for Non Members: $15 (Closes 15 September, 2017)
Non Member: General $20
Group Tickets: Please email me for a specific code if you would like a discount on Group Tickets on joyce.liu@architecture.com.au
Not a Member? Want to get exclusive discounts and perks? Click here to Join

For more Queensland CPD events, please click here to go to our website
Have a CPD Topic you want covered? Email us! qld@architecture.com.au
---
Contact:
Australian Institute of Architects
Queensland Chapter
70 Merivale St
South Brisbane
T| 07 3828 4100
TERMS & CONDITIONS: 1. The Queensland Chapter has the right to cancel or alter the dates, pricing, speakers or venue of an event that has been created by the Chapter. 2. No cancellations or refunds two (2) working days prior to the event. 4. People attending in replace of the registered person must pay the ticket fee associated with their membership type. 5. Please note that start and end times are an estimation. Some seminars may finish earlier or later than the proposed time.