Legal Mentoring Day -Legal Essentials For Your Small Business- Redbank $187
Actions and Detail Panel
Legal Mentoring Day -Legal Essentials For Your Small Business- Redbank $187
Fri. 20 January 2017, 9:30 am – 5:00 pm AEST
Description
This workshop includes
1-day legal mentoring workshop, plus

a 1:1 legal mentoring session with one of our mentors (online or in person, at a later date), plus
a legal work book, plus
a copy of the book "Lawyer In Your Corner - Legal essentials for small business", plus
several eBooks
Location

Plenty of free parking on site. Cafe downstairs for lunch / tea time.


Understand your legal obligations in running your small business
* Social Media - understand the legalities around social media. Consider your own social media policy for yourself and staff / contractors to comply with to avoid social media legal nightmares; includes provision not to fall foul of Spam Act on social media and in your email newsletters.
* Disclaimers - every business needs one. Make a start on creating your own under the watchful eye of our lawyers.
* Every business is subject to some sort of regulatory requirements. Discover the best way to find our which regulations apply to your particular business (we do a live demonstration of the relevant government website, using one of the attendee's business as an example). Failure to comply with regulations can cost thousands in fines and penalties and sometimes even lead to criminal charges. Learn how to avoid such negative consequences.
* Why knowing about your clients business structures is important and why not checking the ABN of your suppliers and contractors could end up costing you tens of thousands of dollars in extra taxes. Pros and cons of different types of business structures.
* Contracts - You will practice spotting "traps" in real contracts. You will also understand importance of written contracts, basics of how to read a contract the way a court might, problematic clauses to watch out for, and how these will impact your business, how to comply with the new "Unfair Contracts" law in your business.
* Intellectual Property Basics - Consider your own Intellectual property strategy for your business to ensure that you know how to protect your intellectual property (including FREE methods of IP protection). "Everyone has intellectual property, make sure they don't have yours"
note: this workshop is for business owners / managers, not lawyers or those with legal training
Strictly limited to 10 attendees per mentor (maximum 20 attendees)
The cost of $1 program! (Go to the end to see why this course is so cheap)
Why are these workshops so cheap?
The Federal Government foots most of the bill for you. But it won't last forever, don't miss out.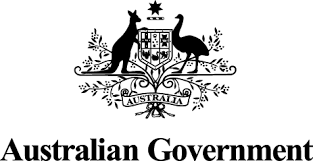 Your Hosts
Cathryn & Mark Warburton, patent attorneys and solicitors, work with the Greater Brisbane Small Business Advisory Services to deliver workshops and mentoring services to equip you, the Business Owner.