Description
4-week legal mentoring programme. $25+GST per session.
Tuesday 25 October 9 - 10am
Tuesday 1 November 9 - 10am
Tuesday 8 November 9 - 10am
Tuesday 15 November 9 - 10am
Create your own legal tools and content to use over & over
* Social Media - understand the legalities around social media. Draft your own social media policy for yourself and staff / contractors to comply with to avoid social media legal nightmares; includes provision not to fall foul of Spam Act on social media and in your email newsletters.
* Disclaimers - every business needs one. Create your own under the watchful eye of our lawyers.
* Contracts - Create your own contract policy checklist. You will practice spotting "traps" in real contracts. You will also understand importance of written contracts, basics of how to read a contract the way a court might, most problematic clauses to watch out for, and how these will impact your business, how to comply with the new "Unfair Contracts" law in your business.
* Intellectual Property Basics - Create your own Intellectual property policy for your business to ensure that you know how to protect your intellectual property (including FREE methods of IP protection). "Everyone has intellectual property, make sure they don't have yours"
note: this workshop is for business owners / managers, not lawyers or those with legal training
Strictly limited to 10 attendees per mentor (maximum 20 attendees)
The cost of $100+GST is for the full 4-week program! (Go to the end to see why this course is so cheap)
Why are these workshops so cheap?
The Federal Government foots most of the bill for you. But it won't last forever, don't miss out.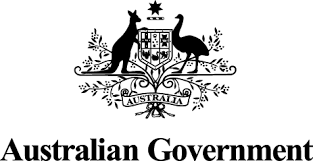 Your Hosts
Cathryn & Mark Warburton, patent attorneys and solicitors, work with the Greater Brisbane Small Business Advisory Services to deliver workshops and mentoring services to equip you, the Business Owner.