Description

Exclusive Legal Industry Breakfast, hosted by Servcorp AMP.
Search Engine Optimisation for Lawyers
Are you hard to find?
If you are looking to increase leads, it is imperative that you have a presence online. Unfortunately, it is not as simple as having a website but requires additional considerations to ensure that you rank well and maintain a position on page 1 in search engines like Google.
To take you through the ins and outs of SEO, we have Karol Turski from Perth Digital Agency, Google's top-ranked SEO digital agency, coming in to share some hot tips tailored specifically for lawyers, mediators and barristers.
Topics of discussion:
1. Introduction
2. Digital Marketing 101
3. Websites
4. SEO (Search Engine Optimisation)
5. SEM (Search Engine Marketing)
6. Social Media
7. Email Marketing
If you're looking to increase your presence online, generate more leads and enjoy a morning networking breakfast with your peers, this is a not to be missed event.
About Perth Digital Agency: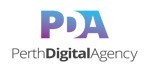 Google's Top Ranked Perth Digital Agency with over 10 years industry experience, provide quality and proven digital service and advice no matter the project size. Their team is dedicated to bringing you to the forefront of your industry. Most importantly, they are Perth-based and are always close by if you need to get in touch.
Getting to Servcorp AMP Tower:
Train - 5 -minute walk from Perth train station
Ferry - 5-minute walk from Barrack Street ferry terminal
Bus - Free inner city buses or 5 minutes from Perth bus port
Food and Beverages
A light breakfast and beverages will be served at this event.
Questions:
If you have any questions about the event please email Cleo McLachlan at cleo.mclachlan@servcorp.com.au