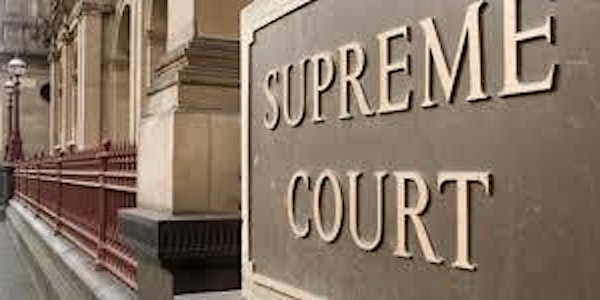 Legal implications for practitioners in the Modern Counselling World 28 Oct
Sales Have Ended
Ticket sales have ended
Thank you for registering for this Webinar. Neuro Balance will send you a Zoom Webinar Link by email on the morning of the Webinar Event.
Sales Have Ended
Ticket sales have ended
Thank you for registering for this Webinar. Neuro Balance will send you a Zoom Webinar Link by email on the morning of the Webinar Event.
Webinar - What are the legal implications for Mental Health Practitioners when providing Informed Consent and ensuring Duty of Care?
About this event
Hear from an experienced Barrister and Solicitor about what you need to do to ensure you meet your legal obligations when providing counselling services in this modern world.
This one hour webinar is presented to you by Dr. Martin Taylor, a Barrister and Solicitor of the Supreme Court of Victoria and of the High Court of Australia.
Martin holds (amongst many others) a Bachelor of Laws; Bachelor of Arts (Police Studies); Master's in Education; is a trained Paramedic and holds an graduate diploma in educational psychology. Martin is a commissioned officer of the Defence Force, holding the rank of Major in the Australian Army.
Martin brings a wealth of knowledge and expertise to explain to you the importance of using a legally binding Informed Consent and ensuring Duty of Care. Informed consent is a person's decision, given voluntarily, to agree to a healthcare treatment, procedure or other intervention that is made:
Following the provision of accurate and relevant information about the healthcare intervention and alternative options available; and
With adequate knowledge and understanding of the benefits and material risks of the proposed intervention relevant to the person who would be having the treatment, procedure or other intervention.
Ensuring informed consent is properly obtained is a legal, ethical and professional requirement on the part of all treating health professionals and supports person-centred care. Good clinical practice involves ensuring that informed consent is validly obtained and appropriately timed.
A duty of care is a legal obligation to avoid acts or omissions that could foreseeably lead to harm to another person. A breach of a duty of care that leads to harm to someone amounts to the tort of negligence. In Victoria, the law of negligence is governed by the Wrongs Act 1958, and by the common law. While in some circumstances it is clear whether or not a person owes a duty of care to another, in other situations it can be difficult to establish.
What do practitioners need to do to ensure they do to cover off on legally binding Informed Consent and their Duty of Care?
This informative webinar will provide you with relevant information to ensure you meet your legal obligations in private clinical practice.
NOTE: A link to the Zoom Event will be sent to you by email prior to the commencement of this event.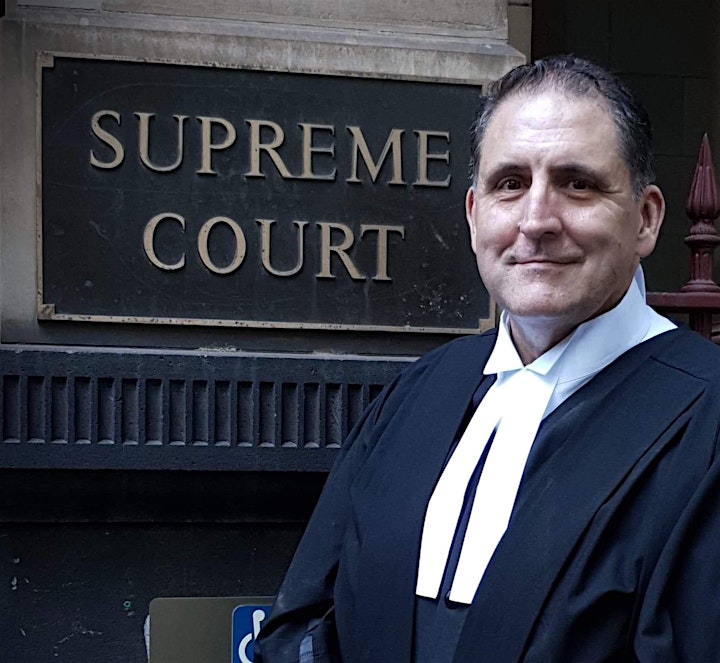 About Martin:
Martin Taylor is a highly dynamic professional with a diverse work history. He is the first Barrister and Solicitor in Australia to graduate as a Forensic Polygraph Examiner and is the most academically qualified polygraph examiner in Australasia.
He worked with the Department of Justice Victoria as the Chairman of a quasi judicial administrative appeals tribunal presiding at the William Cooper Justice Centre in Melbourne after receiving a Statutory Appointment by the Governor In Council of Victoria.
One of only a small number of people in Australia qualified as a Level Four Investigative Interviewing Interview Advisor, a Level Three Investigative Interviewing Specialist Adult Suspect Interviewer and a Level Three Investigative Interviewing Specialist Adult Witness Interviewer. Martin is a highly recognised specialist in investigative interviewing. Further, Martin is extremely competent and highly experienced in the field of behavioural analysis and detecting deception from verbal and nonverbal (body language) communication.
Martin graduated from the Royal Military College of Australia (Duntroon) and is currently a Major in the Royal Australian Army (Reserve). In addition, Martin has also completed specialist training with the Australian Federal Police, the Queensland Police, the New Zealand Police, the National Police College in England and the Victoria Police including the Victoria Police Detective Training School. He has also graduated from ten separate universities and colleges throughout the world including Melbourne University, Monash University, Australian National University, Latrobe University, RMIT University, and Swinburne University and the Maryland Institute of Criminal Justice in the United States of America.
Martin recently completed a qualification in Paramedic Science and is a training facilitator and Divisional Manager for St John's.
Martin has co-authored and published a number of specialist textbooks and articles and has throughout his employment history been awarded nine commendations, highly commended commendations and/or citations.
Martin has appeared extensively in the media, including appearances on channel nine and ten, radio talk back and newspapers and magazines. He is a highly experienced key note speaker and lecturer having presented to numerous universities, police, and government and private agencies through out Australia.
Martin provides his expert services to the private, public, government and corporate sector organisations worldwide.
Organiser of Legal implications for practitioners in the Modern Counselling World 28 Oct
Our Mission
Neuro Balance's mission is to make a positive change to the lives of people around the world by improving the lifelong health and well-being of citizens, through initiative, innovation and integration.
Our Philosophy
Neuro Balance's philosophy is to provide practitioners with world leading, technologically advanced, diagnostic and therapeutic tools, responsive designed platform captures essential information about the clients' psychopathology at the time of their appointment.  This gives the practitioner the best opportunity to improve clients' health, well-being and lifestyle outcomes.