Description
Is there an emerging duty on lawyers to protect shareholder value by blowing whistles about their clients' activities?
Lawyers may soon have a responsibility to blow the whistle on clients who cover up business activities that contribute to climate change. A leading Australian regulator is interested in pursuing companies to publish information about business activities that lead to emissions.
The proposal endorses a similar development in the G20, and aims to support the market to determine share prices based on full disclosure by companies of their emissions-sensitive processes and products. The idea is to pre-empt and limit financial instability that will occur during a global transition to low carbon operations.
The impact on directors' duties is clear: the bar has been raised when it comes to directors' personal liability if they fail to consider and properly disclose climate-related risks for their companies.

But is there a flow-on effect for in-house legal counsel and external lawyers?

What is at stake if lawyers decide to blow the whistle to APRA or ASIC, should they become aware of climate-sensitive information that is consciously hidden by companies?

Could we soon witness the upending of client confidentiality where global warming is involved?
Author of The Good Lawyer, Prof Adrian Evans will explore these and related issues, including the notion of excessive adversarialism, lawyers' honesty and their connections to the Australian Solicitors' Conduct Rules.

Who Should Attend
• Corporate Law Professionals
• In-house Counsels
• Legal Ethics Experts
• Climate Change and Sustainability Professionals
• Climate Chance Policy Experts
1 CPD Unit (Ethics)
Please enquire with your CPD scheme to confirm how many units you can accrue.
Can't make the date?
Everyone who registers will receive via email the full audio and slide deck of the presentation. So, if your schedule is tight, you can watch it in your own time.

Register to reserve your place now.
---
Presenter Professor Adrian Evans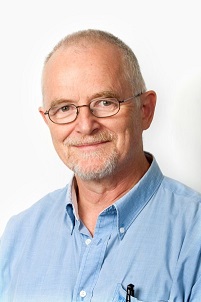 Adrian Evans has taught, practised law and consulted in a clinical legal education context for thirty five years at LaTrobe and Monash Universities, Australia.
He has published in relation to quality clinical-traditional links in law teaching, client attitudes to lawyers, the values of legal practitioners, monitoring and controlling lawyer corruption and the ethical environment in which lawyer's fidelity compensation is addressed locally and internationally.
He is currently exploring the emerging links between legal ethics and climate defence. His latest book is The Good Lawyer, Cambridge University Press, Melbourne, 2014.
Adrian is co-Associate Dean, Academic Resourcing at Monash and a recipient of the Monash Vice-Chancellor's Award for Distinguished Teaching.
He was coordinator of Springvale Legal Service Inc. from 1988-2000, the largest Australian clinical site. He is both an academic and a lawyer, with teaching histories in clinical case supervision, legal systems and legal ethics. Adrian was the national project leader in the development and 2013 publication of Best Practices: Australian Clinical Legal Education. These best practices have since been adopted by the Council of Australian Law Deans.

More Information
Nina Massara
P: +613 9903 8528