Multiple Dates
Leederville - Minecraft Club - Term Program (ages 7 to 12)
Leederville - Minecraft Club - Term Program (ages 7 to 12)
Multiple Dates
Description
Our Minecraft Club is popular for kids and parents because we help children develop a range of skills which includes literacy, life and learning skills through Minecraft.
TechCamps4Kids creates an environment which is child centered and encourages kids to take on responsiblity of project management through each club day.  Kids are empowered through the opportunity to create, collaborate and lead each club day.  And, in the process, learn valuable skills which enhances their confidence in everyday life.
Our class numbers are small to allow us to focus on each child's learning style and help develop areas which will positively impact their self esteem.   
Please read the FAQ's below to ensure you understand the dates, times and other queries you may have for this event.
All Registrations will receive a complimentary E-Book of TechCamps4Kids Minecraft Diary to further facilitate them with Literacy Skills.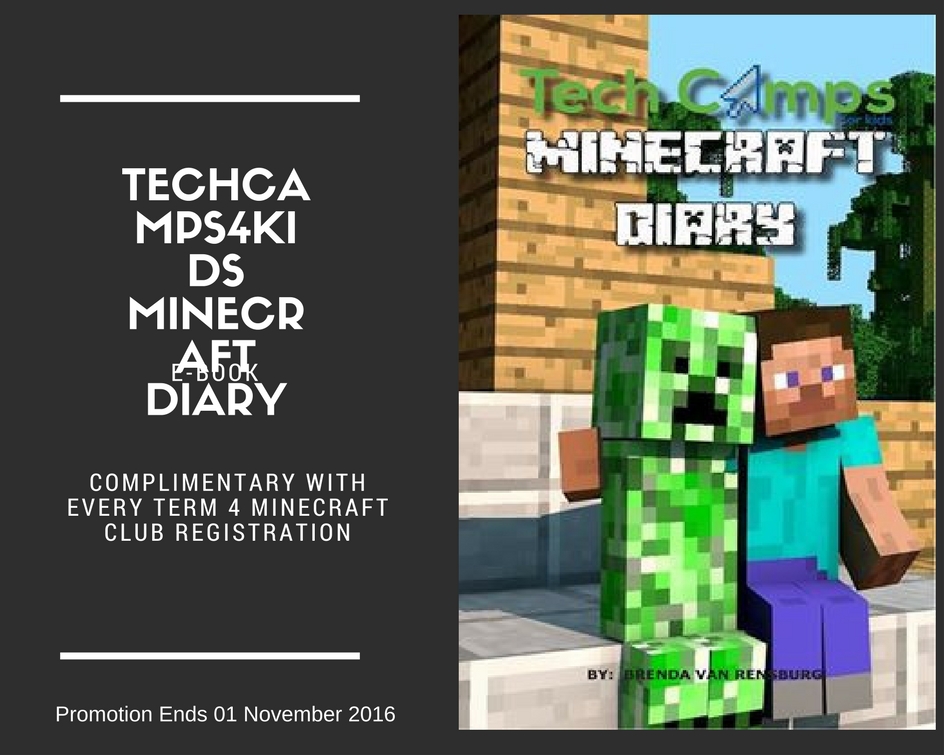 FAQ:
When is the Club held?
Classes are held on 03, 10, 17, 24 November and 01 and 08 December 2016 from 3:30 to 5:00 pm
Are there any make-up classes?
No.  Our program is set and are unable to offer 'make-up' classes?
How old does my kid need to be to attend this club?
Our club focuses skills for ages 7 to 12 year olds.
Do you supply snacks?
Due to food allergies, we are unable to offer snacks.  We do require all kids to bring snacks with them so that they are not hungry during club sessions!
Do we need a Minecraft Account:
No.  We supply all children with a Minecraft Account to use on the day?
I am concerned about online safety!  Is the Minecraft Club safe online?
Yes.  We use a kids safe server called Buddyverse, where kids play in a range of worlds together!
Do I need to bring a computer?
No.  TechCamps4Kids supplies kids with a laptop, mouse pad and mouse to use on the day.