Description
These holidays kids will learn how to create and code their own Arcade Game! No previous coding experience is need, as kids will be shown how to create an arcade game that they can play at home on their PC! Plus, they can show their friends and family what they created.
A sneak peek into a day at our camps: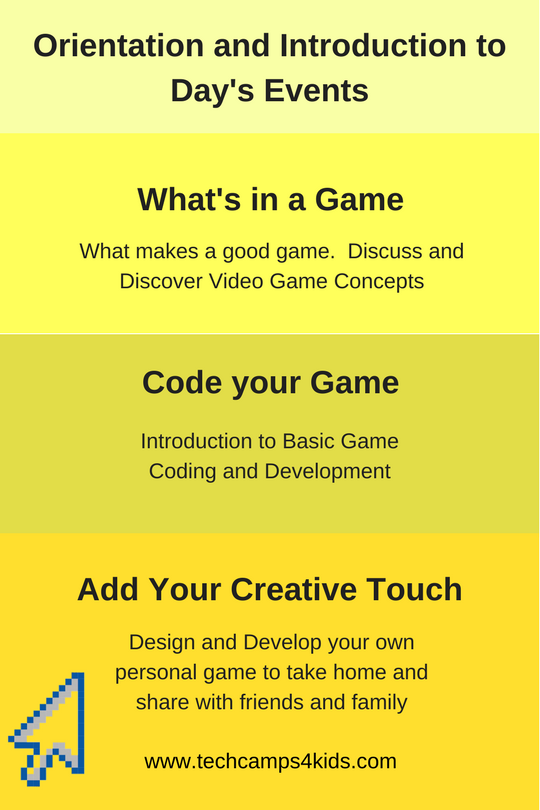 Q&A
Is lunch and snacks provided.
We do not supply lunch or snacks for this event.
Will computers be provided?
Yes. A computer will be provided for use during each day's session. Computers can not be taken home at day's end.
What is the child to educator ratio?
Our class sizes are small and we focus on 4-6 per child/educator ratio.
Do you have working with children?
Yes. Our lead educator has working with children and first aid certification.
Can my child acces the game created after the event?
Yes. Children can copy their game to play on a PC at home.
When can I sign my child in for the day?
Leederville Library does not open before 9 am. Registration/Sign-In opens at 9:30 am.