Description
At Simétrie we are passionate about balancing our human desire for fashion and style while managing our impact on the earth. We create leather goods that you will love from season to season, using the most ecological materials available to us. We make goods that are timeless. Harness your inner craftsperson and come create with us.

Over 2 x 4.5-hour classes you will be guided through the production of your very own zip pouch. Our classes are practical and fun, with design and production theory weaved in. Our stylish, yet functional, Crescent Moon Pouch will be made by you, for you.
Demonstrations by our experienced instructor & brand founder, Simone Agius, will guide you through the zipped pouch-making process. All materials and tools are provided; you will also be provided with a take-home information guide and sewing kit to ensure you are able to continue your love affair with leather after the classes are over.
The Crescent Moon Pouch workshop has been designed for people who are wanting to try something new; no previous leather experience is required.
Simone exclusively uses vegetable tanned kangaroo leather [tanned with plants vs chemicals], which is considered to be the most eco-friendly & humane source of leather available today. Vegetable tanned leather will age with you, adding uniqueness to the finished piece as you use it, telling a story of who you are as time goes on. Simone believes that adding sentiment to products is what encourages people cherish them for longer, keeping things out of landfill and hopefully passed onto loved ones.
There's more to learn about sustainability in fashion and consuming leather products, all of which you'll hear about in the workshops.
Class sizes are limited [only 3 spots available] so you'll get 1:1 guidance from Simone when you need it.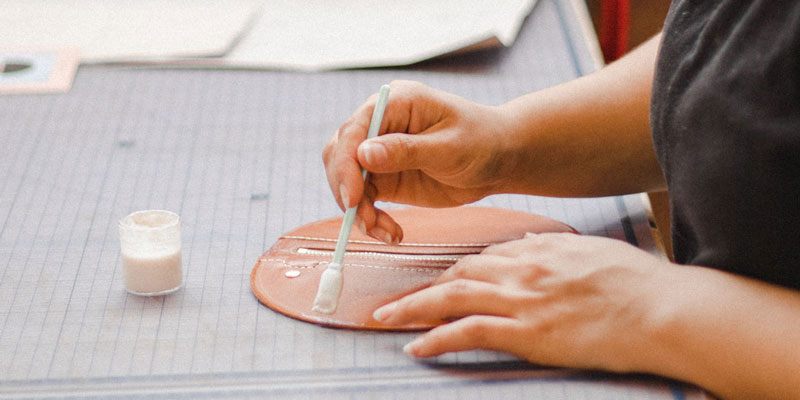 What you will learn:


- The assembly process for a finished leather good and various leather finishes
- Attaching metal hardware and inserting a zip
- Saddle stitching (hand sewing technique) to assemble the finished good
- How to use an embossing machine to personalise your leather pouch
- Sustainability in leather goods

What you will get:


- Skills in leather bag making
- A self-made Crescent Moon Pouch in either size: XS or M
- Info to take home so you can continue channelling your inner bag-maker
- A new found appreciation for how quality goods are made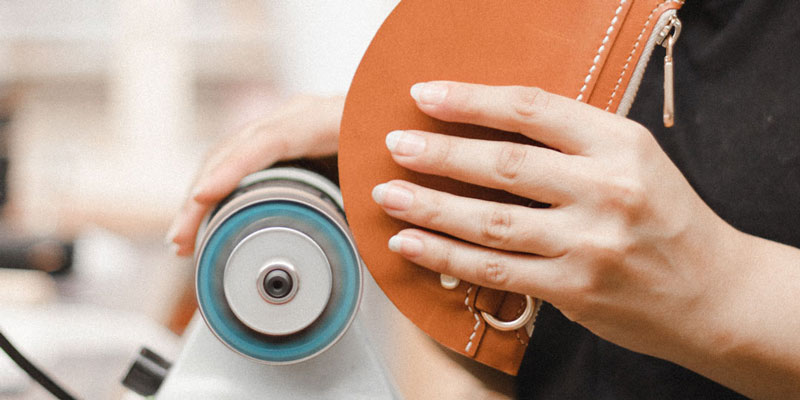 Available Pouch Sizes to Create:

XS Crescent Moon

- Australian vegetable tanned kangaroo leather
- Linen threads
- Cotton zips
- Gold-tone zinc alloy hardware
- Designed in Melbourne, Australia
- For cash, coins and cards
- 17cm x 10.5cm
or

M Crescent Moon

- Australian vegetable tanned kangaroo leather
- Linen threads
- Cotton zips
- Gold-tone zinc alloy hardware
- Designed in Melbourne, Australia
- For your plus sized phone, keys, passport, cash, coins and cards
- Sized also to fit the xs crescent moon pouch inside
- 26cm x 16cm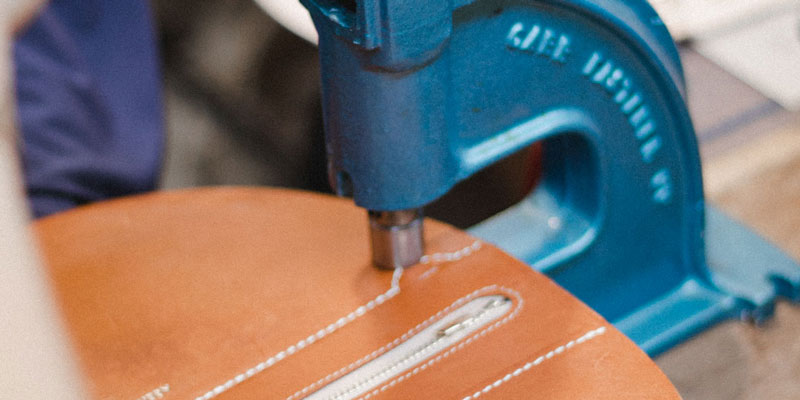 Class Dates + Times:
January 2020 Course: Sat 11th 12:30-5pm & Sat 18th 12:30-5pm

What Simétrie stands for

The human desire to express ourselves through fashion is important. It allows us to show the world who we perceive ourselves to be. However, the impact that fast fashion is having on our planet is at crisis stage. It is well documented that the fashion manufacturing process is putting an unprecedented amount of pressure on our planet's resources in a bid to fuel the ever-growing desire to consume fashion products.

At Simétrie, I use natural materials to ensure our carbon footprint is minimal where possible. The dyes and glues are water-based, meaning they are not harmful to produce or use, nor do they present any dangers to our planet's soils or waterways.

The leathers I use are vegetable tanned kangaroo which is a natural, low-emission leather that is harvested from wildlife – not farm-bred animals. Kangaroo leather is a strong yet lightweight material and is considered to be one of the eco-friendliest & humane ways to obtain leather available.

I don't claim that the materials I use are 100 percent perfect yet for a long term solution. I continue to seek raw materials that are as ecological as possible for the health of the planet and humans.
Refund Policy
- Cancellations made with less than 7 days notice before the start of a course, will forfeit 50% of the paid workshop fee. In this instance rescheduling to another course date is encouraged. Every effort will be made to make any exceptions or rescheduling requested with less than 7 days notice although it will be dependent on available time and materials in the given notice period.
- Cancellations made less than 48 hours prior to class commencement will forfeit the full workshop fee paid.
- If for any reason a participant cannot attend any one of the workshops reimbursement cannot be made for that session. Materials and further instruction will be provided for the participant to catch up or complete the course.
- Transfers of the entire course into another participant is acceptable and encouraged.