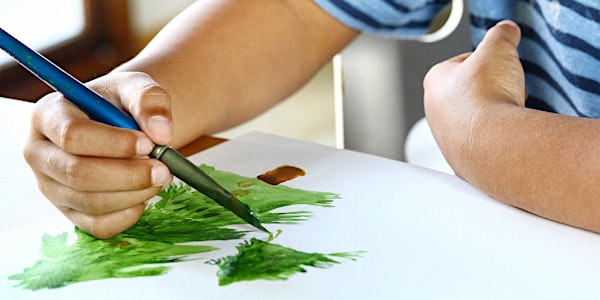 Learning to Live with Climate Change: Workshop for Educators (of Children)
An interactive workshop for educators of children that assists them in addressing students dealing with climate anxiety.
About this event
People around the world, especially young people, are becoming increasingly concerned and outspoken about climate change. Research is documenting the wide-ranging forms of distress that awareness about climate change can generate.
So, how do we as educators respond to this? Where is the balance between providing information, opportunities for action, and care and support? What are the responsibilities, duties of care, and capacities of teachers in these times?
This workshop will:
Enable participants to explore their experiences of ecological distress, both their own and their students' (or other people they work with),
Discuss strategies they have implemented with students/people to help them navigate ecological distress, and the successes, challenges and limitations of these,
Build networks with other educators who are also grappling with these issues.
The workshop will be facilitated by Blanche Verlie, whose new book Learning to Live with Climate Change is available as a free e-book. Blanche has over a decade of experience facilitating and teaching classes and conversations on climate change, in universities and the community. This will be a small workshop, and your active participation is required – it's not a webinar/lecture, so please be prepared to talk and engage with others.
Workshop 2 - Educators of Children
This workshop is designed for people who are teachers, educators, or facilitators that work with children, i.e. those 18 years and under, or school-aged. Educators of all forms (and ages) are invited to participate: those from schools, the community, and activists. There is another workshop for those working predominantly with adults held in the morning, although if you're unavailable please still register for this workshop. If you cannot attend either time and are interested in attending future workshops, please email blanche.verlie@sydney.edu.au.
Facilitator
Blanche Verlie is an Australian climate change educator and researcher currently living on unceded Gadigal Country. Blanche has over 10 years' experience teaching sustainability and climate change in universities, as well as experience in community-based climate change communication and activism. Blanche has a multidisciplinary background, brings an intersectional feminist approach to her work and is passionate about supporting people to engage with the emotional intensities of climate change. Blanche is currently completing a Postdoctoral Fellowship at the Sydney Environment Institute at the University of Sydney.