Learning Solutions in Hypnosis - with Rob McNeilly LIVE in Melbourne

Saturday, 23 March 2019 at 10:00 am

-

Sunday, 24 March 2019 at 5:00 pm (AEDT)
Event Details

To watch Rob introducing you to this special workshop, click on the video above
or go to https://drive.google.com/open?id=1YCmtZGiD_qm_YFZjpCAWOoGVa9c6w8tN
---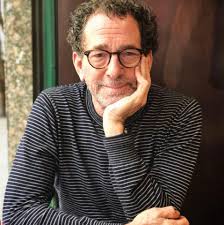 "Rob McNeilly studied with Milton H. Erickson M.D. ... is one of the most knowledgeable practitioners of Ericksonian methods in Australia. His teaching is clear, entertaining and edifying." 
- Jeffrey K. Zeig, Ph.D. Board of Directors, The Milton H. Erickson Foundation, Inc., Phoenix, Arizona
---

We therapists are increasingly suffering from
overwhelming choices of therapy approaches

lacking confidence

being weighed down with the strain of having to pretend to be an expert and have all the answers while knowing we don't 
dealing with the frustration of feeling stuck with difficult and complex clients

boredom

burnout or settling for "doing time" until the weekend, holiday or retirement!
 
Traditionally learning about hypnosis requires memorising a script - "Look at that spot, relax your body, your eyes are getting sleepy, etc., etc., etc."
 
Milton Erickson revolutionised all this by inviting us to focus on
hypnosis as an extension of "the common everyday trance"
the individuality of each unique client
adapting our approach to the client, not require the client to adapt to our "wisdom"
the client as the expert, not the therapist
the client having the resources, not the therapist.
 
This approach results in a huge relief as well as our effectiveness increasing markedly.

---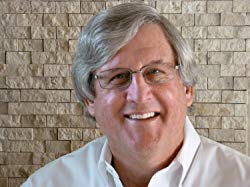 "A highly skilled presenter whose unique perspectives and playful demeanour make for a delightful learning experience."

 - Michael D. Yapko, Ph.D.
---
It's not surprising that there is a growing interest in hypnosis, and Ericksonian hypnosis in particular, since this approach emphasises looking with each individual person for what will be relevant for them to resolve their difficulty.
 
Instead of needing to memorise complex protocols, rigid scripts, standard techniques, we can have a simple, lively, creative, and mutually respectful conversation enabling each client to regain their own autonomy, their own self trust, and create their own solution.
 
This approach emphasises
creating, not mechanical techniques
evoking from within a client, not imposing something external
listening, not instructing
being a partner, not an expert
exploring, not treating
asking questions, not giving answers
creating solutions, not understanding problems
focusing on future possibilities, not past limitations
observing rather than explaining.
From my time with Milton Erickson in the last few years of his life, I learnt the importance of 
honouring the uniqueness of each individual  
focusing on each client and their potential resourcefulness 
in a mood of expectancy  
and exploring possibilities.
---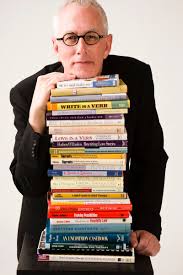 "Rob McNeilly worked with Milton Erickson, has been an invited presenter at International Ericksonian Congresses, and is a passionate and skilful teacher of the Solution Oriented Approach. I know him and his work, and value his personal and professional contributions."

- Bill O'Hanlon MS LMFT
---
In our increasingly busy lives, traveling to attend workshops with all the expenses involved can be a strain, and how often are we left with an admiration of the presenter, a ream of notes... but not enough confidence in applying the content, however wonderful it may be?
 
I guarantee that participation in this workshop will transform your hypnosis practice by creating genuine confidence and increasing your effectiveness and personal satisfaction.
 
There is a minimum of theory and the emphasis is on me demonstrating specific aspects of the approach - and then recurrent opportunities for you to practice in a safe and supportive environment, so your learning can be solid and immediately available in your work.

In summary, you can expect to be solidly confident in
inviting anyone into hypnosis effectively

adapting your approach to each individual

accessing client resources

connecting clients with their resources

including relevant stories into your sessions

increasing your effectiveness even with previously "difficult" clients

greater personal satisfaction
It would be a pleasure to share this delightful approach with you.
 
Rob McNeilly
 
---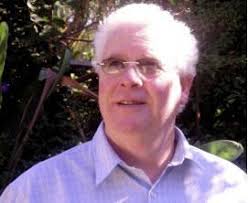 "Your clear and practical teaching of the solution oriented approach has enabled me to achieve more effective interventions with greater ease... the approach is applicable in many different contexts..."
- Peter Thorneycroft, Psychologist
---

ABOUT ROB McNEILLY


Dr. Robert McNeilly was in a suburban Melbourne general medical practice for 10 years, had the privilege of learning directly with Milton Erickson, was inspired by his human approach to therapy, and created his own interpretation to assist clients in a respectful, dignified way with the human dilemmas that affect individuals, couples and families. 
 
He founded the CET in 1988 to introduce Ericksonian Hypnosis and the Solution Oriented Approach to hypnosis, counselling and coaching in Australia. For more than 40 years, the contribution he brings in his teaching style, writing and unique approaches to learning and therapy allow for a ready application into everyday living and are recognised locally, nationally and internationally, including repeated invited presentations at the Milton H Erickson Foundation's International Congresses in USA since 1980 and workshops in Singapore, Denmark, Finland, Brazil, Ireland, England and The Czech Republic since 1999.
 
He is co-author with Jenny Brown of "Healing With Words"; "Healing the Whole Person" was published by Wiley, republished as "Doing Change" by St Luke's Innovative Resources; and Crown House have published a series of DVD demonstrations of counselling and hypnosis. Tandava Press have published "Creating Connections in Ericksonian approaches to hypnosis and therapy Vol 1 & 2", "Learning Hypnosis" and "Just Do Good Work".
 
Students comment on his easy, respectful manner and his elegant ability to make complex issues approachable while retaining their essence. 
Save This Event
When & Where

Quest Flemington Central Hotel & Conference Centre
600 Epsom Rd
Flemington, VIC 3031
Australia

Saturday, 23 March 2019 at 10:00 am

-

Sunday, 24 March 2019 at 5:00 pm (AEDT)
Add to my calendar
Organiser
Come and join us for one-off events, continuing professional development, seminars and workshops on all aspects of building your hypnotherapy business.