Learning from Kerry Chikarovski: Life, Government, Business & Success

Wednesday, 12 September 2012 from 5:30 pm to 8:30 pm (AEST)
Event Details
"After retiring from politics in 2003, I naturally had many questions: What would I do? How would I do it? Who would employ me? What would my children think?  Short of taking up acting classes I started a new chapter helping people and organisations in their quest to work successfully with government and bureaucracy. Nine years later I am still here, just as passionate and excited for everyday that I can help bring business and government together to achieve some really great things" Kerry Chikarovski
Join the First woman to lead a major political party in NSW, Kerry Chikarovski, as she delves into a variety of topics around the notion of organisations dealing with bureaucracy and government – at state and federal level. 
In 2003 Kerry Chikarovski launched, Chikarovski & Associates, her own government relations consultancy.
To this day Chikarovski & Associates continues to provide a high level of government relations advice and government lobbying to a broad spectrum of clients.
Some of the topics Kerry will discuss on the evening include:
 - Government liaison and negotiation, 
 - understanding bureaucrat 'speak' and the restrictions that exist upon them, 
 - development of communication strategy to achieve public policy outcomes, 
 - corporate positioning, 
 - execution of engagement strategies to build relationships and alliances, 
 - the good and the bad of working with government.
Kerry will also take audience questions so come ready.
Events Details
This event is being hosted by She Inspires at The Rocks Pop-Up in the charming and inspiring Pop-Up shop located at:
Shop 4, 27 Nurses Walk, The Rocks - behind Appetito Italian Restaurant and access from George St.
Starting at 5.30pm for 6.00pm for registration and networking
Seminar is 6.30pm - 7.30pm with audience questions
Finishing by 8.30pm
Wednesday 12th September
Tickets are $45 per person Early Bird tickets $36
Tickets are transferable to events later in the calendar if you find you suddenly can't make it.
Payment is via PayPal and Stella Online Media (parent of She Inspires).
Twitter and Facebook
The Twitter hashtag is #sheinspiresbiz 
Twitter handle is @she_inspires
She Inspires on Facebook www.facebook.com/sheinspires.com.au
Seminar Podcasts
We've got a great collection of podcasts from our 2012 seminars for you on topics including Twitter, Facebook, LinkedIn, Blogs, SEO, Google, strategy and planning and more.
Presenters include Laurel Papworth, Jeff Bullas, Jen Bishop, Catriona Pollard, Angela Vithoulkas, Christina Butcher, Suzi Dafnis, Shona Mackin and the list goes on!
So if you want to learn from all these impressive experts download their seminars online at She Inspires.
2012 Calendar of Seminars
I've been a big fan of Kerry's for years, so when she offered to do a seminar I said yes straight away. While the subject is different to the general social media marketing topics we usually focus on it fits in perfectly for the small business owner education theme. I'm sure there's value for all enthusiastic entrepreneurs with this seminar - learning from a woman who's successfully made different careers for herself, created an impeccable reputation and who knows what she is doing.
We've got a great calendar of seminars for you with two seminars per month through to October. Topics include Twitter, Facebook, LinkedIn, Blogs, SEO, Google, strategy and planning and more.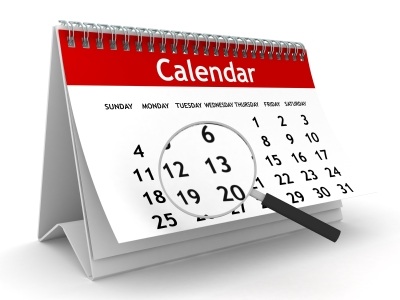 Presenters include Laurel Papworth, Jen Bishop, Catriona Pollard, Angela Vithoulkas, Christina Butcher, Suzi Dafnis, Shona Mackin and the list goes on!
The seminars are for women and men who want to learn more about social media and marketing with the goal of growing their businesses.
Networking is a key part of the events with an hour before and after the seminar for you to meet other like minded entrepreneurs as well as government and industry representatives such as the Small Business Minister and Commissioner.
Click here for the She Inspires Calendar of Social Media Events.
What others say!
I found from running a series of small business seminars in 2011 that other small business owners were thrilled to have the opportunity to gather in the charming environment of a heritage sandstone building and to talk with creative business owners about their experiences.
This is what Philip Shaw of CleverClicks thinks:
The She Inspires small business seminars stand out for a few reasons. They are practical, very relevant, high energy and fun. Not to mention the food - top quality. If you want to meet similar small business owners to yourself and crank your business education up a notch I highly recommend you attend. See you there. 
This is what Andrea Mitchell had to say about it all:
"What a great event! Having heard about the event through the flying solo forum I wasn't quite sure what to expect but I was looking forward to speaking with other solo business owners and hoping to get some inspiration for my own projects.
I didn't really know anything about the rocks pop-up project so I was in for a treat. Not only did I get to speak to other entrepreneurs but I was introduced to the amazing creative space created as a result of the project. The official part of the evening let us hear from Belinda about the creation of the space and the process she went through which provided a great balance to being able to wander at random, talking to other attendees and shop owners."
Have questions about Learning from Kerry Chikarovski: Life, Government, Business & Success?
Contact She Inspires
When & Where
Level 2, 40 Goucester St
The Rocks
Sydney, 2000
Australia

Wednesday, 12 September 2012 from 5:30 pm to 8:30 pm (AEST)
Add to my calendar
Organiser
She Inspires is all about making connections and content work, whether that's through organising warm and friendly events for business owners to connect with like minded entrepreneurs or with great content on the She Inspires online magazine.
Find out more at www.sheinspires.com.au