Description
Follow us: @UTSBP #BPUinsights @SSENSW #SSENSW
This event is presented by Business Practice Unit, UTS Business School and the Sydney School of Entrepreneurship.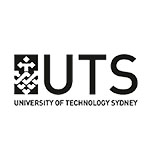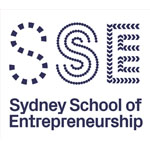 In a recent report commissioned by the Australian Higher Education Industrial Association, the sector was found to be at risk of obsolescence. With graduates increasingly demanding skills based and tech-driven learning, can the university sector provide such outcomes, especially in an increasingly crowded market? What needs to change?
Education providers like General Assembly, Lynda.com and Academy xi, who now provide accessible online programs to the public, highlight the need for universities to re-think their business models.
What will the future of tertiary education look like? Find out at our panel session.

6.00-6.15 pm Registration
6.15-6.20 pm Opening
6.20-7.05 pm Panel discussion moderated by: Prof Roy Green, Dean, UTS Business School

7.05-7.25 pm Q&A with the audience
SPEAKERS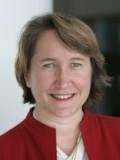 Meredith Scott
Meredith Scott is a partner of Ernst & Young Australia, in the Assurance division, and has over 30 years' experience providing accounting, reporting and auditing advice to clients. She has served as a member of the Global Advisory Council (Board) of EY (2011 – 2015), its Governance and Finance Committees, and the Asia Pacific Advisory Council (2009 – 2013) and its Finance and Partner Matters Committees, and an elected member of the Board of Ernst & Young Australia.
Service line, industry and directly relevant experience
► Meredith the lead partner for EY's Assurance (audit and compliance) services to the Government and Public Sector in NSW and across Australia. She has specific responsibility for Assurance services to the NSW Education sector. She has conducted specialist assurance engagements for the NSW Department of Education in Early Childhood Programs and Non Government Schools, designing and carrying out very large, specific risk focused engagements. Included in this portfolio is EY's Assurance services to the Not For Profit sector.
► She co-authored the November 2012 EY Thought Leadership document: "University of the future: A thousand year old industry on the cusp of profound change", which, in response to the findings of the Bradley Review and an analysis of the challenges facing Australian universities in the 21st century, proposed three future models for universities to consider (streamlined status quo, niche dominators, and disruptors).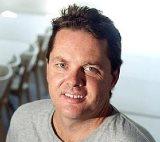 Riley Batchelor
Riley is a serial tech entrepreneur, investor and startup advisor. Riley is currently CEO of EduGrowth, Australia's edtech acceleration network. Riley has founded 5 technology startups over the last 13 years, with 3 successful exits to date. Riley was the local partner and founder of General Assembly Asia Pacific. Through a joint venture with the US based digital skills education startup, he opened General Assembly in Sydney in 2012, later expanding it to Melbourne, Singapore and Hong Kong. Riley is passionate about changing lives through education and improving education models through technology. He is also the Chairman of VC back TidyMe, a Sydney based home services startup and advisor to a growing group of new education technology ventures.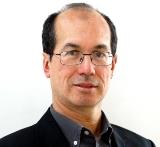 Tim Dodd
Tim Dodd leads the education coverage in the Australian Financial Review and writes a weekly column, Education Observed, published on Mondays which examines education policy issues and their impact on the broader economy. Tim has over 20 years experience as a journalist covering a wide variety of issues in public policy, economics, politics and foreign policy, and has had postings in Canberra covering federal politics and in Jakarta as the AFR's South East Asia correspondent. He was named 2014 Higher Education Journalist of the Year by the National Press Club.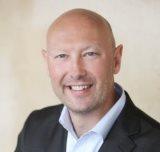 Nick Kaye
Nick Kaye brings more than 20 years of experience to his role as the founding Chief Executive Officer of the Sydney School of Entrepreneurship.
Prior to joining the Sydney School of Entrepreneurship, he was the Executive Director and Chief Executive Officer of the prestigious Stockholm School of Entrepreneurship for a decade.
Kaye holds certificates from the Harvard University Graduate School of Education, MIT Sloan School of Management, and The University of Chicago Booth School of Business. He was awarded a Master of Science Degree, with distinction, in international business and finance from the Stockholm School of Economics, and has Bachelor Degrees in Arts and in Commerce from the University of Melbourne.
Kaye continues to act as a Senior Advisor, International Relations, to the Stockholm School of Entrepreneurship.
He has served on the boards and steering committees of the International Centre for Enterprise and Entrepreneurship Policy, TiE Nordic, the Center for Social Entrepreneurship in Stockholm, the Idea to Product Global Competition, the Transit Incubator, and Connect Eastern Sweden.
By entering this event you agree that UTS, Business Practice may use photographs or video footage taken of yourself during the event for marketing purposes including DVD production, posting on UTS Business Practice website and or social media platforms, or for future UTS, Business Practice events.
Photographer: Scott Webb
For any queries please contact:
Ph: 02 9514 3504
Email: business.practice@uts.edu.au