A FREE online Cookalong, hosted by MasterChef alumni Alice Zaslavsky, for ASKO Combi Steam Oven customers.
About this event
Welcome MasterChef alumni Alice Zaslavsky into your kitchen for an interactive Cookalong utilising your ASKO Combi Steam Oven.From the comfort of your home, unleash the power of steam to make utterly scrumptious Pizza Scrolls that are sure to please even the fussiest of eaters in the family. With the irresistible smell of freshly baked scrolls in the air, fall in love with your ASKO Combi Steam Oven all over again as you bite into your handiwork … worthy of any great pizzeria!
How it works:
Follow along as Alice highlights how to make the most of your oven's combination steam in this 45-minute event - including 'prep time' breaks and cooking time.
The Cookalong will be pre-recorded at an easy-to-follow pace, with an active moderator throughout the livestream on hand to answer your recipe questions (and any ASKO product queries) in real-time. A reminder email will be sent 48 hours prior (perfect timing to shop for ingredients, below), along with a 'Watch Now' link at the time of the event.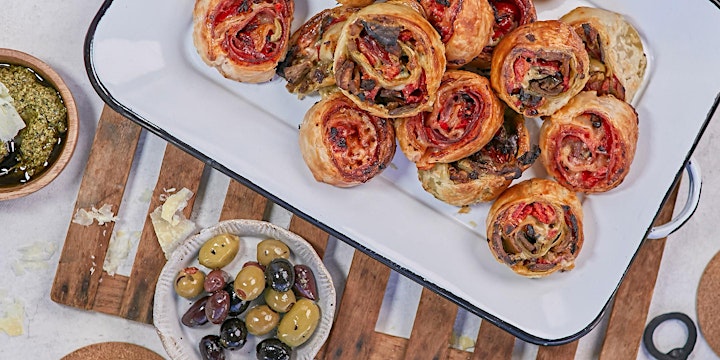 Ingredients you will need for the event:
2 sheets frozen puff pastry*, just thawed
1/2 cup passata for the base, or basil pesto
1 tbs dried oregano
½ cup tasty cheese, grated
½ cup mozzarella cheese, grated
100 grams of good quality shaved ham or salami**
Chargrilled vegetables such as eggplant, zucchini or sweet potato
* Gluten-free puff pastry works just as well.
** Leave out to remain Vegetarian.
You will also need:
A laptop/mobile device that is fully charged or connected to a power source with internet
Access to an ASKO Combi Steam Oven (Elements or Craft model)
1 x mixing bowl
1 x grater with a handle
2 x large baking trays
Baking paper
Kitchen knives, cooking utensils and mixing spoons
Organiser of Learn to make Pizza Scrolls fit for the whole family at home!
Improve the health and wellbeing of your home – the Scandinavian way – with smart, reliable household appliances designed to make life joyful.