Description
Did you know that you can code with a drone? We teach kids Computer Science fundamentals through hands-on experimentation.


COMMAND YOUR DRONE WITH CODE!
Code this minidrone to swing into action. Learn to program a drone to make extreme maneuvers and take on your friends for an aerial combat. Command your drone in the sky, as you learn to code with an easy to use visual programming language and tablet app.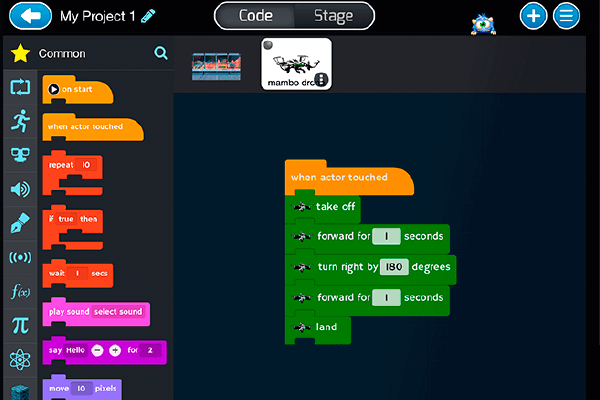 EXCITING FLIGHTS AND AEROBATICS!
Reverse, rotate, flip in both directions and even perform a magical takeoff from your hand: all maneuvers are possible with coding. You're at the hem, so enjoy the thrills and code your drone to avoid obstacles, slalom between posts or be the fastest pilot. The choice is yours!
What to bring?
- Your iPad. Make sure it is charged.
- We provide the drones.


All Levels
Kids aged 7-12 of all abilities are welcome, from beginners (who have never written a line of code) all the way through to kids who have a few years of coding experience.


Who we are:
Little Coder team has long experience in teaching computer science. We work with schools in WA to introduce computer science basics in a format that's fun and accessible to the youngest learners. All of our instructors have Working With Children Check (WWCC).
Please check our website: http://littlecoder.com.au
If you still have questions, please call us 0412 712 142 or email us: info@littlecoder.com.au