Sales Have Ended
Registrations are closed
Oh, we're sorry but this event has closed. We'd love to see you join in our other upcoming events.
Event Information
Refund policy
Contact the organiser to request a refund.
Eventbrite's fee is nonrefundable.
Sales Have Ended
Registrations are closed
Oh, we're sorry but this event has closed. We'd love to see you join in our other upcoming events.
Learn to read the Tarot as a way to understand your feelings, and find your way through the life stuff.
About this event
Why this course?
Our inner world speaks in feelings and its cryptic messages are confusing when we aren't familiar with our own internal language.
The Tarot is a great for translating the cryptic messages of our inner world because it shows us messages through a storytelling approach, making it easy to understand.
In these classes, you will learn how to use the Tarot to read and decode your inner language. This helps you to figure out what's causing the blocks so you can free yourself from the stuff that's keeping you stuck.
It's incredibly empowering, and so much fun because you get boosted with all these 'aha!' moments.
It's time to begin moving your life in a direction where you know and understand who you are, what you stand for, and where you're headed. The Tarot is an amazing tool for this.
If you're ready to learn how to tap into your inner world and understand the language of your feelings, then you will really enjoy these classes.
By learning the language of your feelings, you can confidently steer your life in the direction you want it to go.
Join us and learn how to use the Tarot for understanding your feelings, and finding your way as you create a beautiful life.
This is a beginner course, so no prior knowledge of Tarot is needed. We use the Rider-Waite-Smith deck, however you can bring any deck you have or prefer to use.
It's a small group, max 10 people, within a very welcoming and inclusive environment.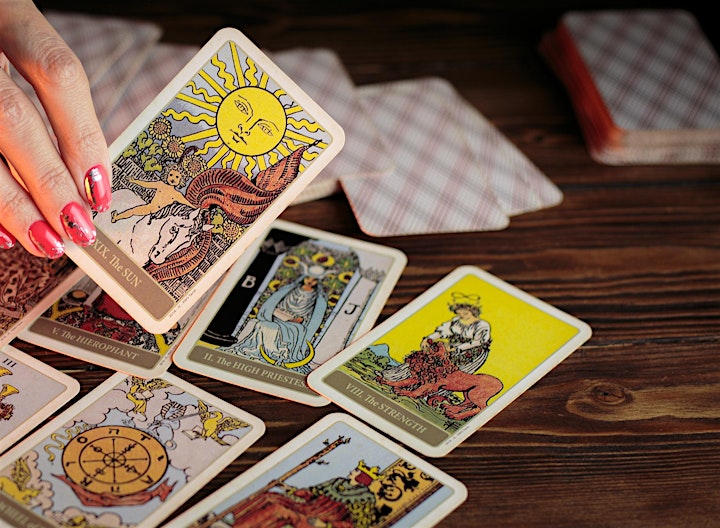 In these classes...
You will learn how to:
Tap into your inner world
Decode the secret messages of your feelings
Gain insights into where and why you feel stuck
Recognise the repeating patterns of your life
Identify the emotional blocks that have you feeling stuck
Reconnect with who you are
Do Tarot card readings for yourself, confidently
We will cover:
What is the Tarot, it's structure, and card meanings
The difference between Tarot and Oracle cards
Numerology and symbolism on the cards
The significance of the Suits
How to read for yourself, using a 3-card spread
You will receive:
Cheat sheets on the card meanings
Handouts and notes, including instructions for 3 Card Layouts
A Tarot Journal template
You need to bring your own:
Tarot deck, we use the Rider-Waite-Smith deck but you can use any Tarot deck
Journal or notebook, and pen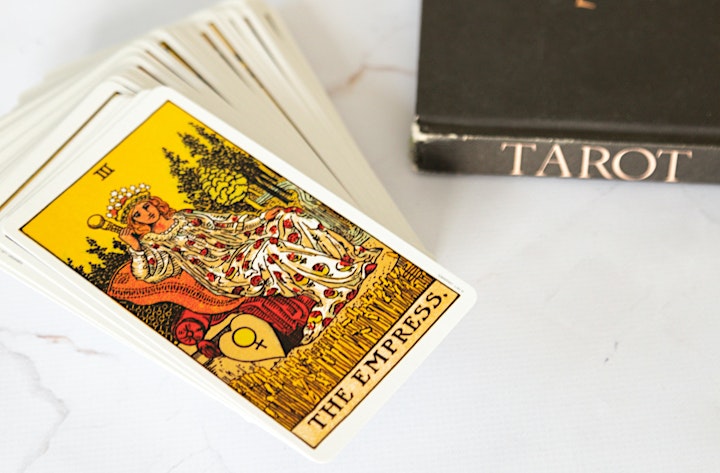 Session Outline
Here's some of what we cover in our classes...
Woven throughout the discussions within each session is the decoding and detangling of feelings. This aspect of the course is unique, and the way we approach the sharing of this skill is tailored to the personal stories of the participants. It's one of the things that make our courses so special to be a part of.
Meet the Tarot
Get to know the structure of your Tarot deck. We'll look at what makes up a Tarot deck and how this structure influences the ways you will use these cards. We'll also go through the difference between a Tarot deck and an Oracle deck.
A closer look at the Suits and Numbers
We take a closer look at the nuances that make Tarot much easier to read, and you'll get to see how it's such a great storyteller. You'll learn some simple and clever ways to get to know the cards without needing to memorise them, and we'll also explore some of the symbolism hidden in plain sight, to get even deeper insights.
Readings, readings, readings!
We dive in and begin reading and interpret the messages of the cards. Everyone gets to participate and apply their skills. You will be amazed at how easy it is when you have the right support.
We do simple 3 and 5 card readings, with clarifiers, and add a final message. You'll get to fully experience why people love using the Tarot.
It's incredibly empowering, and so much fun because you get boosted with all these 'aha!' moments.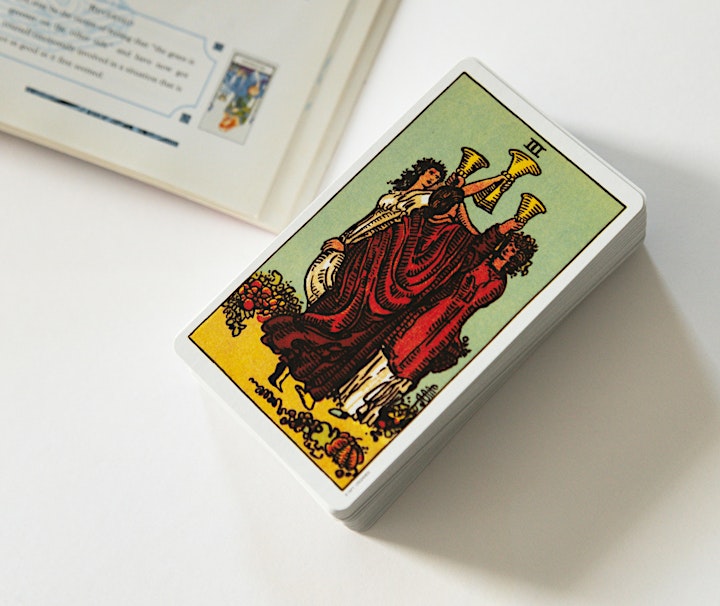 If you need any further information, or have any questions, please get in touch. We'd love to hear from you and happy to answer any queries you have.
Please note that this is course is not related to magic or witchcraft.
No woo-woo here.
We use the Tarot as a personal development tool, and as you will see, it is an incredibly insightful one.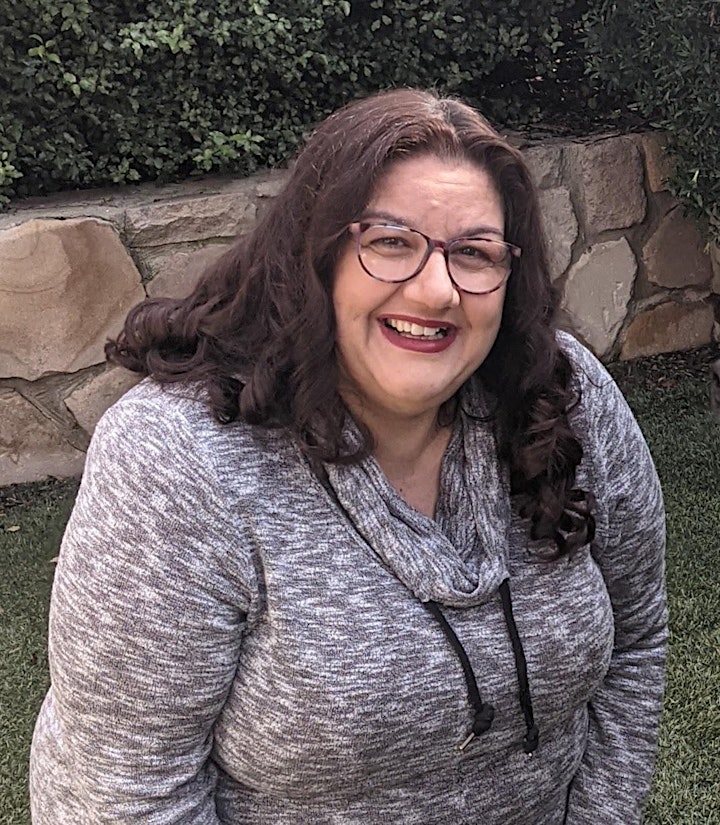 About Laura
Bringing out the best in people, and helping them to feel comfortable with themselves, wherever they're at, is my forte. Life gives us all a few knocks, and seeing these as lessons allows us to deepen our understanding of how perfectly human we are. 
I started teaching the Tarot because I want to help people free themselves from the stuck places they keep finding themselves in, and get on with enjoying life.
My own experience with the Tarot has enabled me to find a way through life's knocks and stumbling blocks - so I know this stuff really works. I'm pleased to be able to share it with you because nothing is better than feeling good about your life.
Visit QuirkyForest.com to find out more.
Date and time
Location
Grant Cameron Community Centre
27 Mulley St
Meeting or Community room
Holder, ACT 2611
Australia
Refund policy
Contact the organiser to request a refund.
Eventbrite's fee is nonrefundable.
Organiser of Learn the Tarot: Beginner's Class
In a forest you can find magic, wonder and awe. Yet in it's mystical beauty you will also find shadows. It's the perfect metaphor for a place to learn how to feel good about yourself.
We use it as a way to show you how to redefine the stories you tell yourself, so you can learn how to trust your uniqueness, and embrace your little quirks, because your level of happiness is in how you embrace being you.

More than anything else, we help you enjoy being you!