Description
Pick up practical tips on refining your podcast, storytelling with sound, basic recording techniques, and gear to use. If you have an idea for a podcast bring it to the workshop.
Facilitated by Selena Shannon, executive producer of All The Best, a national storytelling and documentary program. She is part of Audiocraft's newly formed Agency. Her radio work has featured on ABC RN's Earshot and FBi Radio's Backchat, and she has done tape syncs and research for several high profile shows including NPR's The Big Listen, BBC 4, and Snap Judgement. Selena teaches podcasting and radio at festivals and school.
Cost $15
Minimum numbers are required for this event to run. In the unlikely situation where it is necessary for the organisers to cancel the event, customers will be notified and refunds will be automatically processed. It may take up to ten working days for refunds to be returned.
Please note that refunds will not be offered for any other reason
Attendees must be library members. Not a member? Join here. It's free.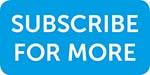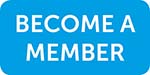 Photo and video consent information.