Event Information
Location
Campbelltown ArtHouse
168 Montacute Road
Rostrevor, SA 5073
Australia
Refund policy
Contact the organiser to request a refund.
Eventbrite's fee is nonrefundable.
Learn tips and tricks, materials, methods and preparation - working with oil paint
About this event
Learn Oil Painting Basics
with artist Sally Parnis
In this workshop we will explore some basic approaches to using oil paint in your work.
The materials lists will provide opportunities to bring a variety of different materials to enable choice and so that you can use things you might already have at home.
Fridays mornings between 10am - 12.30pm
April 16th & 23rd & May 7th
May 28th 1pm - 3.30pm
Cost: $40 per session for ArtHouse members, $45 per session non-members
1. Materials, methods and preparation (April 16) We will discuss different types of surfaces/supports for oil paintings and you will be preparing a surface to paint on. We will also discuss brushes, paint and other materials required.
2. Drawing up – tips and tricks, First layer – loose and lovely (April 23) We will discuss different ways of beginning a painting and you will lay down the groundwork for your painting.
3. Start with a broom, finish with an eyelash (May 7th) We will explore methods for building a painting. You will complete your first layer or begin the second. We will begin to discuss colour and mixing.
4. What comes next? A kaleidoscope of colour. (May 28th) By now each of you should have a painting well underway. We will discuss how to progress a painting and the various questions that arise during the session according to your individual needs.
sallyparnisartist.com
sallyparnisdrawings.wordpress.com
Oil Painting Basics Materials List:
Materials to bring to session 1:1. A support (surface) for your painting, preferably not too big – I suggest no more than 60cm on any one side. Any one of the below will be suitable – we will discuss the merits of whatever you bring. Preferably un-primed, but if you already have a primed support don't worry, we will use what you have!
Types of supports:
a) a piece of mdf or other wooden panel ( I sometimes use marine ply). 9-12mm thick is best or it gets too heavy.
b) a stretched canvas
c) some un-stretched canvas and some stretchers ( I can show you how to stretch it)
d) purchased canvas board.
2. A gesso brush or other cheap wide brush to use for priming.
3. Gesso or other primer ( all purpose or oil primer). If you're not fussed about the longevity of your painting you can also use matte acrylic house paint, so if you have some lying around and you're watching the pennies, bring that! White or other light colour is best.
4. Willow charcoal
5. A straight edge ( preferably a metal ruler)
6. Rags, a jar for water ( wide enough to take your brush), bull dog clips, masking tape, gladwrap ( these are things to have in your painting kit at all times).
7. Fine or medium grade sandpaper and a block.
8. Ideas for a project you might like to do, or a photo that you might like to use as resource material. To be discussed.
I haven't asked you to bring paint – we will discuss paint in the workshop and we will use it in session two. However if you have some paint and medium already , bring it with you!
Likewise bring any brushes that you already have. We will also talk about brushes.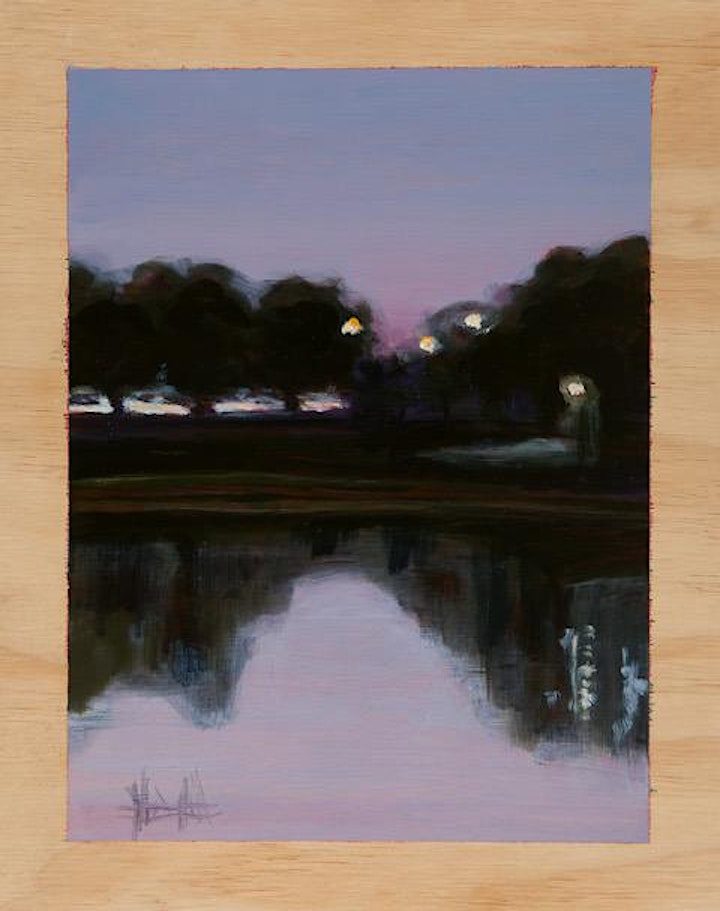 Location
Campbelltown ArtHouse
168 Montacute Road
Rostrevor, SA 5073
Australia
Refund policy
Contact the organiser to request a refund.
Eventbrite's fee is nonrefundable.