Description
Know your BCC from you CC? Your posts from your likes? Your URL from your WiFi? If the answer is 'no', then sign up for our free computer class for beginners.
Attendees must be a library member of Inner West Council Library. Not a member? Join now, it's free! Click here

Book for each class separately.
Bookings open Monday 8 January.
Computers and Word Part (2 parts) - Tuesday 6 and 13 February book here

Internet - Tuesday 20 February

Email (2 parts) - Tuesday 27 February and 6 March book here
Facebook - Tuesday 13 March book here
Instagram - Tuesday 20 March book here
Wrap up class - Tuesday 27 March book here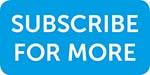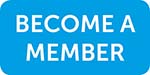 Photo and video consent information.