Learn how you can use the media, TV, newspapers, radio and more, to raise awareness of you business, and grow !
About this event
A Digital Business Solutions webinar for small businesses.
The media is thirsty for content, offering opportunities for business owners, leaders within organisations and experts to put themselves forward, stand out from their competitors and establish themselves as a premium offering.
With 25 years experience working in the media, Monica is THE expert when it comes to taking advantage of free media opportunities, providing your delegates with the know-how to approach journalists, get in the headlines and increase the credibility of their business.
You will learn:
How to capture a journalist's attention by speaking to them in their language
7 newsworthy angle ideas to consistently gain exposure in the media
The formula for spotting pitch-worthy news idea
The unexpected tricks of a PR rep and how to build your own 'little black book'
How to combine media exposure with digital marketing to supercharge your brand's visibility.
Attendee restrictions: Must have an Australian ABN
About the presenter Monica Rosenfeld
Monica Rosenfeld can sniff out a news story for any business, anywhere, anytime. She is a media magnifier, exceptional communicator and lover of helping businesses shine.
Over the past two decades, Monica has worked with hundreds of businesses, helping them deal with their greatest problem, which is how to increase their credibility, visibility and stand out from their competitors.
Monica worked as a producer A Current Affair, before starting her highly successful PR agency, WordStorm PR. Having experienced the wild ride of business ownership, she gives back to the community by mentoring entrepreneurs.
Monica is a sought after speaker at business conferences where she shares over two decades of storytelling know-how, to make content creation a marketing opportunity that is accessible to all.
A Digital Business Solutions webinar for small businesses.
This webinar is delivered under the Australian Government's Digital Business Solutions Program. By attending you acknowledge agreement with the terms and conditions as outlined here.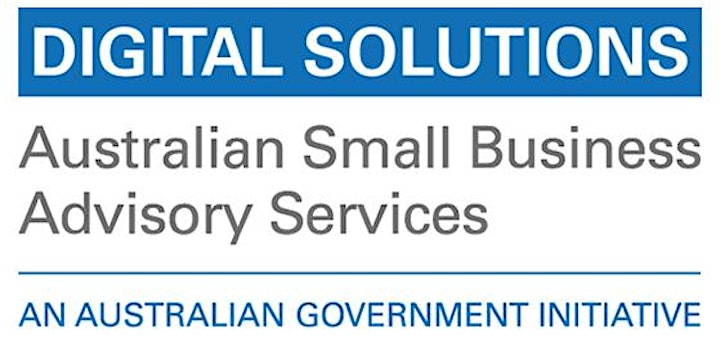 Organiser of Learn How to Grow Your Business with PR
Business Advice & Coaching | Workshops | Networking | Events
Bayside Business Enterprise Centre helps people to start, run and grow a successful business.
Through advice, training and providing networking opportunities, we give individuals the essential tools they need to grow and develop as business owners.