About this Event
Discover over 100 naturally derived top and middle notes, the highest quality essential oils, resins, isolates and compounded natural isolates in the world. We say no to parabens, glycols, petrochemicals or synthetics.
Learn about perfume composition and apply a best-practise blending technique for your playful experiments; you've complete creative freedom. Tap into your inner child and connect with like-minded people over Beauty, Performance and Wellbeing.
We guide you in the bottling of your fragrance. Forget about the outside world as you concentrate on your provided perfumery equipment and how to scale your design.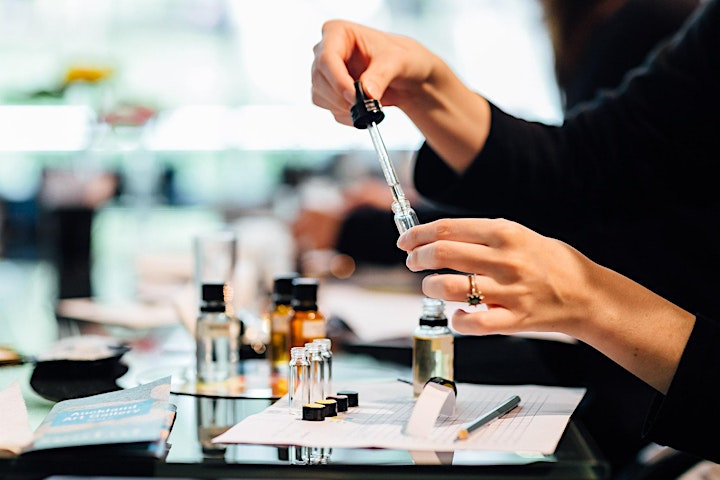 What you get:
Creative guidance from Fragrance expert, Kimberley Ngoc Ngo, trained by Founder Samantha Copland.
Access to a scent & essence lab of over 100 natural essences and 19 Flower Essences - we have Australasian Botanicals too!
All the tools & materials you need to create your very own unique perfume for winter!
You take home a roll-on 10mL Eau de Toilette.
Who is your host?
Kimberley is a perfume enthusiast. Having held multiple diplomas in Screen and Media and a Bachelor degree in design, Kim possesses many artistic skills such as painting, drawing, motion graphics and animation. In 2013, she discovered her passion for perfumes and since then has been continuously self-educating and enriching her perfumery knowledge via open sources and various communities for perfume enthusiasts. Kimberley also worked as a wine bartender for many years in the past, which results in her having a very well trained olfaction and an amazing ability to detect and describe notes and scents.
We can't wait to see you and help you create your very own fragrance!
Perfume Playground.
https://www.perfumeplayground.co