Description
Do you wish you could confidently carry a conversation without awkward pauses, or deliver a great presentation that keeps your audience engaged?
Imagine if you could make genuine connections naturally and easily, and build a network of passionate collaborators, partners, clients, mentors and supporters necessary to build your ideal business or career...
What might that that do for you?
This month's special edition Momentum Warriors Meetup is all about helping entrepreneurs develop the confidence and skillset to be able to connect with anyone.
In this 90-minute interactive workshop, led by Momentum Warriors community member and confidence coach Ivan Chew, you'll learn how to:
1. Connect with any client (or potential client)
2. Keep your audience engaged, regardless of whether it's 1-on-1 or speaking in front of a group
3. Create an environment that allows you to build trust and motivate others
The workshop will incorporate time to learn, as well as a few practical, fun and thought-provoking exercises to plan, practice and connect with your audience.
You'll also be meeting and mingling with fellow entreprenenurs to share goals and get accountability to keep that momentum going!
Price: $15 (includes 1x free day pass to Aeona co-working space!)
When: Wed 14 Dec, 6:30pm-8:00pm
Where: Aeona Co-working Space - 1/9 Buckingham St Surry Hills
(Near Central Stn Devonshire St exit)
Your Host: Chief Warrior Connector Melle.
This Momentum Warriors workshop is limited to 20 attendees to ensure we keep things cosy with the right level of support and attention.
Momentum Warriors are proud to host our 2nd event at Aeona Co-working Space for entrepreneurs. Check out their awesome co-working space in Surry Hills - we will be in their boardroom next to their rooftop balcony with city views - swish!!!
www.aeona.com.au

www.aeona.com.au
++
About Ivan Chew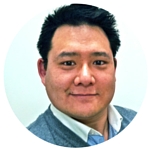 Founder of Improve Your Life, Your Confidence Guide, Improvisor Actor, Project Manager
Previously that shy guy that dreaded social functions, speaking out in meetings, often stammering with 'um' and 'ah' fillers and always being ignored for others around him... Ivan now delivers classes, corporate workshops and events to improve resilience, confidence & communication.
Connect with Ivan on Facebook.
++
About Momentum Warriors
Momentum Warriors is an online community for entrepreneurs and changemakers that value freedom, connection and creativity, who are looking to build their personal brands, grow their influence, and make more money doing what they love.
Momentum Warriors is a Simple Creative Marketing initiative.