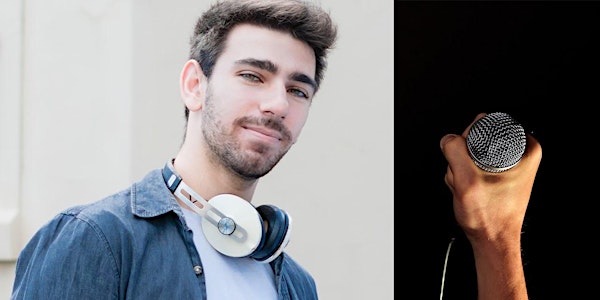 Learn How to Beatbox: Kids Online Workshop Presented by Connor Malanos
Beatboxing is one of the coolest things you can do with your mouth and we want to see as many kids get into it!
About this event
Beatboxing is a musical art form that has brought a lot of joy to kids all around the world. From the moment your child learns how to sound out that bass drum, followed by the hi-hat and snare, they'll uncover a whole new world of rhythms and sounds that sees them light up with excitement. Along the way, they'll discover how to create and mimic everyday household sounds and before you know it, you'll be nodding your head to their beats.
The content of the workshop is as follow:
• Introduction to beatboxing
• Explore sounds
• Basic Drums
• Basic Bass
• Basic Patterns
• Exercises
• Showcase! - that's right, at the end of it, we'll let the kids come off mute and showcase their new skills online
This workshop will be presented by Music Educator, Beatboxer Extraordinaire and current finalist of the Australian Beatboxing Championships Connor Malanos, . His work in the world of beatboxing and music education has seen him collaborate with various organisations like Gondwana Choir, Sydney University, The Conservatorium of Music and more. Connor's fun loving, creative and friendly nature has made him one of the music industry's most likeable beatboxing teachers.
Make sure that your email address is correct as we will send you a Microsoft Teams link for this online workshop during the week preceding the workshop.
For ages 8-12
We follow NSW Public Health Orders. See conditions of entry here.