Description
Learn about Facebook's two new favourite tools for business, Facebook Live and Instagram Stories and how as a business you can use these effectively.
We look at who is doing it well and tips for getting started. This workshop will be run by professional marketer Holly Galbraith who has been running her own successful marketing consultancy for over 6 years.
Cost $15
Attendees must be library members. Not a member? Join here. It's free.
Minimum numbers are required for this event to run. In the unlikely situation where it is necessary for the organisers to cancel the event, customers will be notified and refunds will be automatically processed. It may take up to ten working days for refunds to be returned.
Please note that refunds will not be offered for any other reason.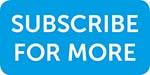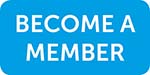 Photo and video consent information.