Description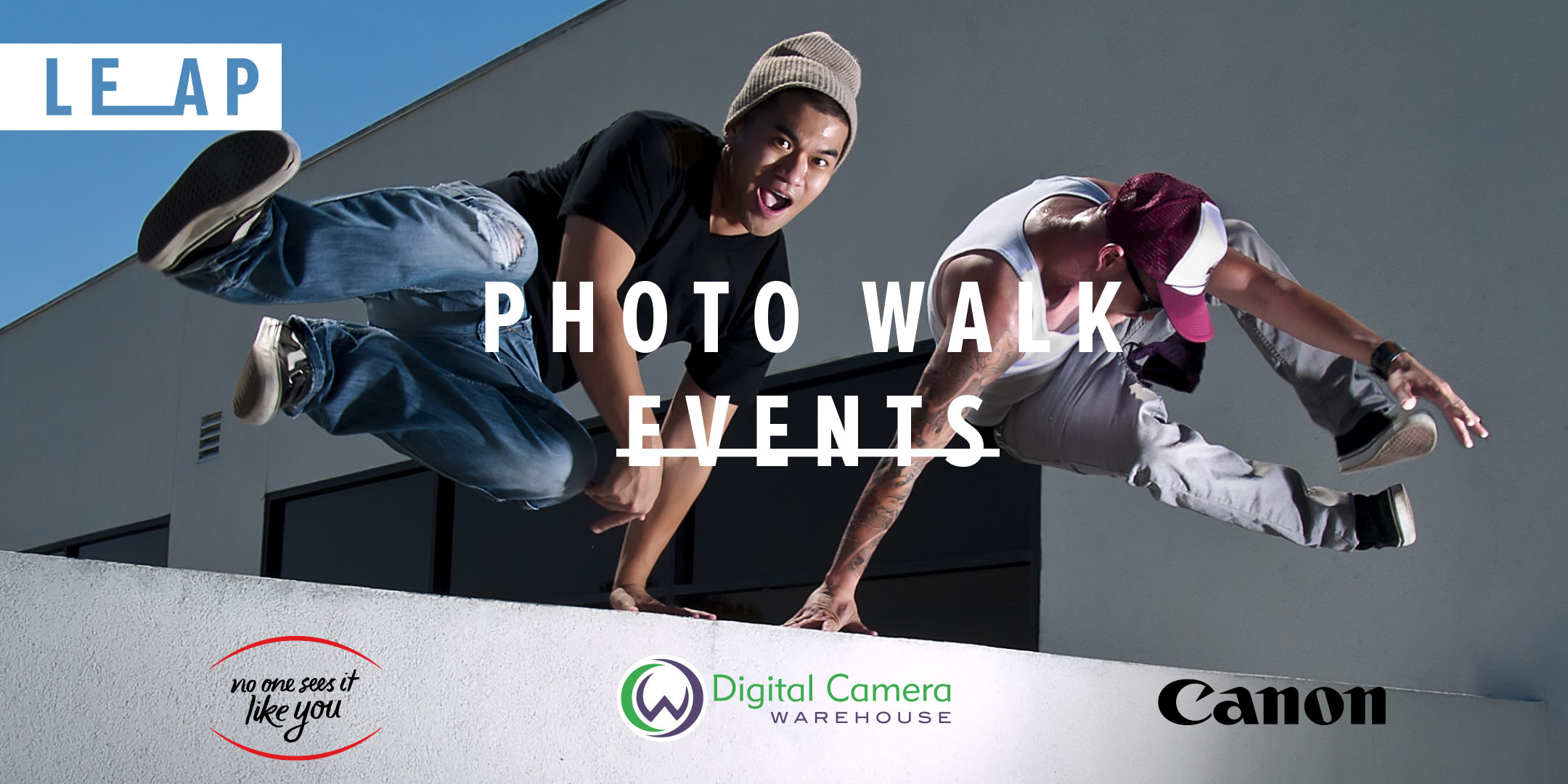 Come and join our LIVE LEAP event with other LEAPers out in the real world and take your photography further. Our LEAP Event will start at the Digital Camera Warehouse store where you will receive the Canon LEAP brief and get setup with a camera. From there you will hit the streets for a photo walk to take images for the challenge. At the end of the walk attendees will head back into store to print some of their best photographs. All camera types are welcome. Please arrive 15 minutes prior to start time for a 10am start.
What is LEAP?
Leap is a new program pioneered by Canon, It is all about taking your creativity further by driving you to capture images that are unlike anything you've shot before.
Do I need a camera?
We will have a number of cameras for you to play with Including the Latest Canon EOS 80D and EOS 5D Mark IV, of course you are welcomed to bring you own as well.
Official hashtags: #taketheleap #dcwcreative
More Info: www.canon.com.au/leap