Description
Storytelling for Innovators, Disruptors, and Change-Agents

LeanStory is storytelling workshop on how to communicate big ideas and pitch disruptive innovation. You will learn a 3-step methodology for how to craft and present a narrative that inspires and influences in the face of deep resistance.
Storytelling is more than theatrical performance or telling good anecdotes. It's about communicating with context, empathy, relevance, imagination, and truth – in an authentic way that makes a profound connection. You have a big story to tell. It's complex and world-changing. Yet hard to explain. If only you could translate the message, people would benefit immensely.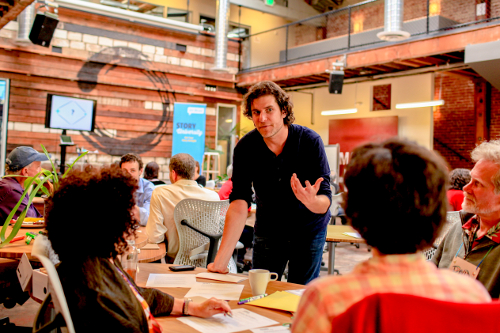 Who is this for?

LeanStory is a proven storytelling approach for pitching any breakthrough idea, product, or message. Specifically designed for innovators and change-makers who challenge the current model of reality. Learn how to get others to believe in your story.
Our program receives reviews at Google, Deloitte, and NASDAQ among other places. The methodology equally works with audiences of entrepreneurs, executives, enterprise sales leads, engineers, and social change-agents. LeanStory is a game-changing framework for anyone with a big story to tell.

What You'll Learn
How to craft a compelling and authentic pitch

A 3-step framework for presenting complex, disruptive innovation

How to capture the imagination and personalize your story

A Jedi mind trick to create relevance and make any idea stick

How to turn dry facts and data into a compelling narrative
Prerequisites & Preparation

A desire to make a difference in the lives of those you serve. You will have the opportunity to hone in on the pitch of your product, service, or message, so come with something you are passionate to work on.
You will leave with a new working outline for your presentation, having practiced the pitch, along with real-time feedback from your peers and our facilitator. Bring a notebook/pen or digital device to take notes with.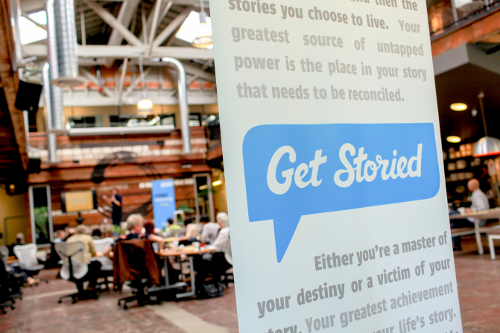 What People Have Said

"Seriously awesome + powerful teachings. I've already used your storytelling techniques in a marketing deck & a 2 minute video pitch!"
- Jenn Choi, Founder, Bon Intent, NASDAQ Entrepreneurs Bootcamp


"Every leader should attend this workshop. The role-plays gave me the opportunity to practice and to get instant feedback to see what resonates. The recommendations were huge."
- Mark Taylor, Vistage Chair, ChairWorld 2016 attendee

"Thank you again for the class. Michael truly coached me to get unstuck on a number of entrepreneurial efforts."
- Dan Becker, Venture Partner, Velocity Venture Capital
About Michael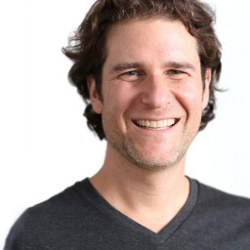 Michael Margolis is an educator, anthropologist, and transformational storyteller. The son of an inventor and artist, Michael works with innovators, change-agents, and cultural creatives with a big story to tell. As the CEO of Get Storied, he works with organizations such as Google, Deloitte, NASA, and Greenpeace as a storytelling trainer and trusted advisor. As the Dean of StoryU, he also runs one of the world's leading schools for business and transformational storytelling.
Michael's work and ideas have been featured in Fast Company, TIME, and Inc. Magazine, among others. At the age of 22, Michael received funding from the Rockefeller Foundation for his work as a social entrepreneur. He is a #1 Amazon best-selling author and a popular voice on Twitter (@getstoried) with over 250,000 followers. Michael is left-handed, color-blind, and eats more chocolate than the average human. He's created a free mini-storytelling course for you to enjoy at – www.getstoried.com/redpill
Supported By:

Organiser of LeanStory Workshop with Michael Margolis (from Get Storied)
Digital Storytellers is a digital production company and community of creative storytellers who are deeply passionate about social change and who work specifically in the sphere of social impact.
Founded on the pursuit of truth, motivated by the uniqueness of every story, and driven by the urgent need for justice (both social and environmental), our storytellers create pioneering films, engaging social media campaigns and dynamic websites in partnership with changemakers.