Description
COME MAKE KAIZEN CONNECTIONS
The time has come to share more value...
Since our launch event last November, we have been working through our opportunities to Make Good Change in our communities using Lean thinking, principles and methodologies and now have 2 Community Kaizen Initiatives under our belts with Recipe4Change and Good Business Matters.
As we align ourselves closer to the UN Sustainable Development Goals through our activities, we're finding some amazing collaborators along the way and we'd like to introduce them to you.
Join your fellow LEAN dot Group business improvement professionals, support companies and good organisations for a night to share our progress and hear from those leading the way in our communities who are making a positive social impact.
WELCOME OUR SPECIAL GUEST SPEAKER
Mat Bowtell, Senior Engineer, Toyota Motor Corporation Australia



Mat Bowtell believes that instead of building walls where there are divided views, we should all build bridges for those in need without expectation of reward.
For over 2 years, Mat has been volunteering his time and resources to provide 3D printed prosthetic hands and fingers for people all over the world.
Where traditional solutions for a prosthetic finger costing between $2,000 and $5,000 can be out of reach for most, Mat has designed and released a Kinetic Finger under a free non-commercial licence for anyone to manufacture costing as little as $1.
Mat has been recognised for his selfless and novel contribution at last year's Creative Innovation Global 2016 conference as 1 of only 9 scholarship recipients.
We are very pleased to have Mat joining us to share why he's chosen to embark on his journey to help others, how Science, Engineering, Technology and Maths skills along with the Toyota way of improvement has enabled him to achieve so much for others to gain freedoms that they would have otherwise not have been able to.
See Mat's 9 News Feature (Posted March 16, 2017) http://www.9news.com.au/national/2017/03/15/20/12/mat-bowtell-prosthetic-limbs
COME AND CONNECT WITH YOUR LEAN dot Group COMMUNITY!
WHERE: Commonwealth Bank (Upstairs Function Room) 385 Bourke St, Melbourne 3000 (Corner of Elizabeth St)
WHEN: 6:00 PM to 9:30 PM Thursday April 27th.
Food and Drinks Provided
NOT SURE WHAT TO EXPECT?
NO WORRIES - CLICK HERE TO RE-LIVE OUR LAUNCH EVENT IN UNDER 2 MINUTES
LEAN dot Group - WORKING TOGETHER TO MAKE GOOD CHANGE
LEAN dot Group is a member-led not-for-profit organisation promoting the use of Lean principles, methodologies and thinking to make good change in our communities.
We're bringing together Local Lean Learners, Leaders and support companies who want to give back in our communities using Lean.
Our Members will have the opportunity to grow their networks, learn from each other and take part in Live Lean Practice events including Community Kaizens to support Social Enterprises, NGOs or organisations in need in line with the UN's Sustainable Development Goals.
CAN YOU HELP US WITH MORE OPPORTUNITIES TO MAKE GOOD CHANGE?
Are you currently volunteering with a Charity, Not-For-Profit or Social Enterprise? Could they benefit from improving their organisation to deliver more towards their purpose?
If so, get in touch so we can help them through one of our next Community Kaizen initiatives.
Learn more about us at our website:

We thank the COMMONWEALTH BANK OF AUSTRALIA for their generous cooperation in support of this event: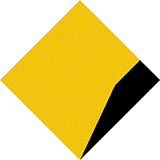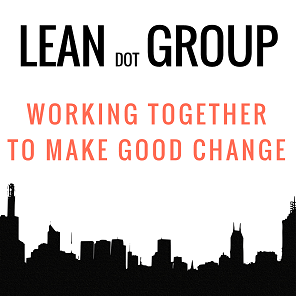 Copyright © 2017 LEAN dot Group, All rights reserved.