LEAGUE OF EXTRAORDINARY WOMEN // The Importance of Personal Branding
Description
If you're a female entrepreneur or thinking of owning your own business, this meet-up is the perfect setting to meet other women in the same boat. This is not a networking group – we're here to have real conversations and make real connections.
What do we mean by real? Well you know when you walk into a room and feel welcome even when you don't know anyone? Or when you share experiences with someone and they say "me too!"? How about when you share tough times with someone and they don't try to give you the advice to fix it but rather - they just get you. This is what happens at League of Extraordinary Women Meet Ups.
TOPIC // THE IMPORTANCE OF PERSONAL BRANDING
WHERE: WeWork // 5 Martin Place, Sydney
WHEN: Wednesday, 17th May
TIME: 6.00PM - 7.30PM
Irrespective of the nature and size of your business or company, and irrespective of your role, it is absolutely essential to create your own unique brand. A brand, which will help you stand out from the crowd.
Three fundamentals go into getting noticed in business - how you're perceived, what your profile is like and whether your network amplifies the work you're doing.
We'll be joined by Happiness Concierge Rachel Service, who will outline the fundamentals of being perceived as an expert in your field based on her decade long experience of representing everyone from Academy Award winning films, Grammy Award winning musicians to the C-suite looking to get noticed in their industry. We'll also be joined by Gessica Marmotta from Style by Gessica, who will outline the importance of aligning your style and image with your personal brand, and how to find what works for you.
Join us as Rachel and Gessica tell us how we can get noticed at work or in business, leverage our networks, and articulate our expertise through our personal brand and image.

RACHEL SERVICE // FOUNDER, THE HAPPINESS CONCIERGE

When Rachel was 22, she passed out in the bathroom on the way to work. The ulcers which developed in her mouth immediately afterwards saw her bed ridden and unable to eat for two weeks. At 24, she literally couldn't stand up one day after working 24 / 7 for months, skipping meals and hitting the gym at all hours. She was diagnosed with anxiety and depression and adrenal fatigue from over working and was ordered to bed rest for six weeks, unable to work. At age 27, she was sleeping at work trying to make deadlines in a bid to impress her superiors. When she was made redundant; she was relieved. Having skipped meals and social occasions for months; she was absolutely exhausted.
Things started to change when she realised her addiction to work was nearly killing her.
With professional help, and the support of family and friends, she eventually landed on a sustainable life she loves, creating a series of tactics to help her cope. Now, as the Happiness Concierge, she helps people ace work and life, with workshops that give people tactical tools to manage boundaries and achieve their goals. Rachel is also an Advisory Board Member at Freelance Australia, a Mentor at the SheSays network, a speaker at General Assembly and is regularly featured in media tackling issues on burnout, workplace health and how to be more efficient at work in outlets such as Pedestrian, Desktop Magazine, B&T Magazine and ArtsHub.

GESSICA MARMOTTA // STYLE BY GESSICA

Gessica is a style and image consultant with extensive experience in styling the modern professional woman. She has worked around the world in styling and design and is currently based in Sydney, travelling nationally, guiding professional women to find their individual style which gives them greater confidence.
Gessica is passionate about what she does, working with you to unveil your authentic style, something that says 'you' without cloning. With an eye for style, Gessica teaches you how to bring together clothes, accessories and shoes in ways that work, to create a truly individual style. And over time to create a wardrobe where you can only pull out pieces that you love and that combine beautifully with everything else that you have. She works with you to cut away what doesn't work and find the items that allow you to be who you are, and say what you want to say.

LOCATION // WEWORK, MARTIN PLACE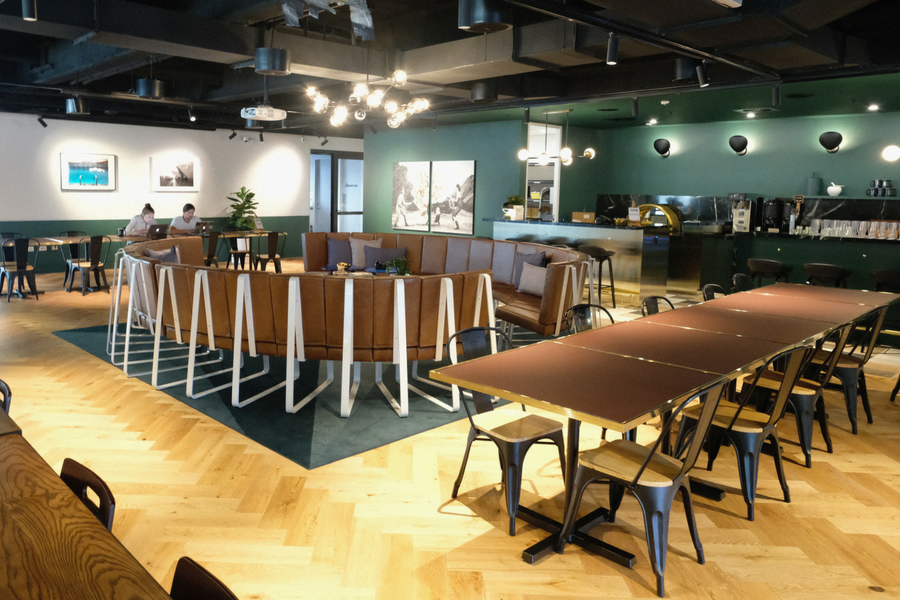 ____________________________________________________
SOME RULES we'd like to point out.
1) Tickets are $20 (+booking fee), or free for League members. Now, it goes without saying that the free tickets are for League Members only, so please only select that ticket type if you are a paying League Member – League membership is $15 per month, and gives you access to free Meet Ups in addition to loads of members only content on the members portal. If you're not a member yet then you can join via the link below, or just purchase a ticket. http://www.leagueofextraordinarywomen.com.au/join-us/
2) Please only register for this event if you plan on going. I know some people will grab a free ticket and then decide last minute that they're too lazy to go – don't be one of these people. If you commit to something, commit to it - we want to meet you!
3) If you've never been to a League event, there's a reason why we don't use the "N" word and use the word "connecting" instead. It's because of the negative connotation of soliciting, selling and business card swapping. Bleh, no one wants to go to an event to talk to someone for 20 minutes only to realise you're being sucked into buying some powdered thick shakes. We are here to connect authentically and honestly – share stories and experiences, learn from each other and respect each other. Magical things WILL happen and people will seek you out to buy from you when you work from an honest heart space.