LEAGUE OF EXTRAORDINARY WOMEN // MELBOURNE - Business Series | The Core Of...
Description
If you're a female entrepreneur or thinking of owning your own business, this Meet Up is the perfect setting to meet other women in the same boat. This is not a networking group – we're here to have real conversations and make real connections.
What do we mean by real? Well you know when you walk into a room and feel welcome even when you don't know anyone? Or when you share experiences with someone and they say "me too!"? How about when you share tough times with someone and they don't try to give you the advice to fix it but rather - they just get you. This is what happens at League of Extraordinary Women Meet Ups.
WHERE: GARDEN STATE, The Observatory, 101 Flinders Lane, Melbourne VIC 3000
WHEN: Thursday, 22 June 2017
TIME: 6.30PM - 8.30PM
TOPIC // The Core Of It - Accounting & Legal
The entrepreneurial journey is exciting, exhilarating and full of adventure. But the road to adventure can be a little rough and bumpy at times. There are so many things to think about even before you make your first sale or charge your first invoice. Often throughout the journey we are so focussed on our craft, that we neglect the basics of business that help grow and future-proof our businesses.
Yes, business process is a little unsexy and uncool, but oh so important for sustainability, both of business and to you personally.
Over the next few months, we are bringing you the 'Business Series' - a not-so-ordinary selection of business experts offering ideas, suggestions and how-to's that you may not have considered.
Think your business is still too small to worry about such things? Believe that a simple 'terms and conditions' line on your website will protect you? Using excel to send your invoices to clients?
Industry specialists will give you a bit of insight as to why it's not OK just to ask Mr Google for your T&Cs or calculate your invoices and P&L using Excel. Future-proof your business for growth and sustainability with these small business industry experts.
GUEST SPEAKERS //
STACEY PRICE // HEALTHY BUSINESS FINANCES

With the business motto, "helping you understand the numbers so your business can grow and prosper" and as a self-confessed numbers nerd, Stacey specialises in helping business owners understand their financial information. She will tell you why getting your numbers in order before your first sale is essential in small business today.
KAREN FINCH & FIONA MCCORD // LEGALLY YOURS

Not all advice is good advice, and waiting until you are 'big enough' to consult professional legal advice could cost you a lot more than a few billable hours. Karen and Fiona are firstly about helping you understand what your legal need is, then connecting you with the right professionals for the right advice. Find out why Mr Google & Co are not qualified, legal practitioners.

SPONSORS //
With thanks to our generous sponsors Garden State for the stunning venue, where you will be seated in comfort thanks to misscarter and Complete Function Hire.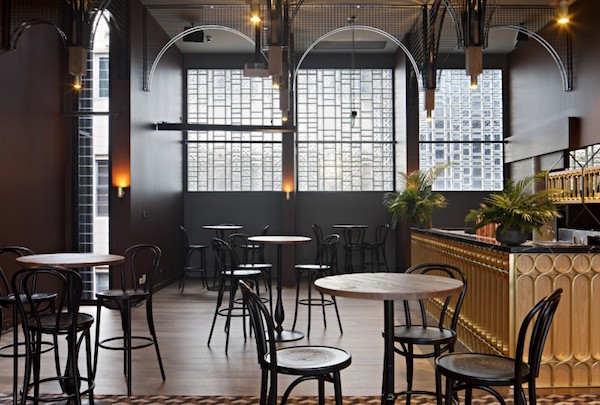 Drinks at bar prices available on the night.
____________________________________________________
SOME RULES we'd like to point out.
1) Tickets are $20 (+booking fee), or free for League members. Now, it goes without saying that the free tickets are for League Members only, so please only select that ticket type if you are a paying League Member – League membership is $15 per month, and gives you access to free Meet Ups in addition to loads of members only content on the members portal. If you're not a member yet then you can join via the link below, or just purchase a ticket.
http://www.leagueofextraordinarywomen.com.au/join-us/
2) Please only register for this event if you plan on going. I know some people will grab a free ticket and then decide last minute that they're too lazy to go – don't be one of these people. If you commit to something, commit to it - we want to meet you!
3) If you've never been to a League event, there's a reason why we don't use the "N" word and use the word "connecting" instead. It's because of the negative connotation of soliciting, selling and business card swapping. Bleh, no one wants to go to an event to talk to someone for 20 minutes only to realise you're being sucked into buying some powdered thick shakes. We are here to connect authentically and honestly – share stories and experiences, learn from each other and respect each other. Magical things WILL happen and people will seek you out to buy from you when you work from an honest heart space.