LEAGUE OF EXTRAORDINARY WOMEN - LOS ANGELES MEET UP
Description
LEAGUE OF EXTRAORDINARY WOMEN // LOS ANGELES MEET UP
Hey LA, we're coming for you!
WHO ARE WE: We're a group of successful entrepreneurial gals from across the pond, who became fed up with 'salesy', business card swapping, boys club networking events we continuously found ourselves at. We just wanted to connect with like-minded, ambitious entrepreneurial women who got us.
So, we started the League of Extraordinary Women - a group dedicated to helping the ass kicking female entrepreneurs of the world to connect with each other, and build a network of super supportive, entrepreneurial women to help each other move forward in their business. Now, for the first time, we're bringing these Meet Ups to the extraordinary women of LOS ANGELES, California!
If you're a female entrepreneur or thinking of owning your own business, this Meet Up is the perfect setting to meet other women in the same boat. This is not a networking group – we're here to have real conversations and make real connections.
WHAT DO WE MEAN BY REAL? Well you know when you walk into a room and feel welcome, even when you don't know anyone? Or when you share experiences with someone and they say, "me too!"? How about when you share tough times with someone and they don't try to give you advice to fix it, but rather they just get you. This is what happens at League of Extraordinary Women Meet Ups.
If you've never been to a League event, there's a reason why we don't use the "N" word, and we use the word "connecting". It's because of the negative connotations associated with 'networking' of soliciting, selling and business card swapping. Bleh, no one wants to go to an event and talk to someone for 20 minutes only to realise you're being sucked into buying some powdered thick shakes.
WHAT WILL YOU GET OUT OF THIS?
You'll meet other like minded women and hope that you'll continue your conversations after the meet up. Just like the 10,000 women in our community across the world, you'll feel incredibly INSPIRED to take on the world by the end of the night.
GUEST SPEAKER #1 // JODIE FOX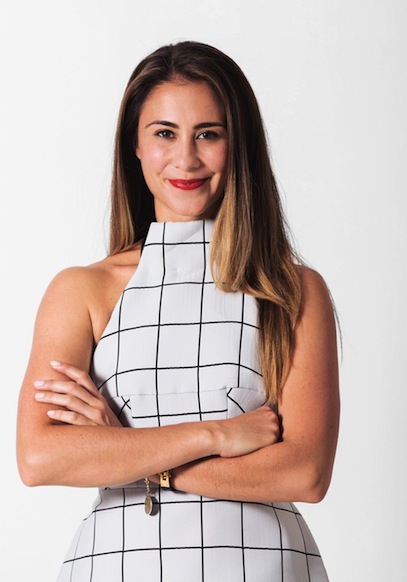 Back in 2009, Jodie Fox started out on the Shoes of Prey journey. A lawyer by trade, who had recently moved into the advertising world, Jodie was hunting for something new. With a vision to change the way women shop for shoes, Jodie was actually solving a problem of her own. Now, 7 years on, Shoes of Prey has gone from strength to strength, raising over $20M in funding, opening design studios in Nordstrom stores across the country, and having created millions of custom shoes.
Jodie had always liked shoes, but never loved them because she couldn't find exactly what I was looking for. Either it wasn't quite the right colour, there was an embellishment she didn't like, or it was not quite the right heel height. When she was travelling, in the same way that you find someone who will make a custom suit for you, she found someone with whom she could commission shoe designs. Her shoe collection became really exciting, and her girlfriends asked her where she was getting her footwear. When she explained, they asked her to create shoes for them too. That's how Shoes of Prey was born. Shoes of Prey lets you design your perfect shoe - using a 3D designer you choose the shape, colour and height of your shoes, which are then custom made and shipped to you within 4 weeks.
Now Chief Creative Officer of Shoes of Prey, Jodie is passionate about changing the fact that women have to choose between comfort and style in shoes. She believes the future of retail is going to start with on-demand manufacturing and end with having the courage to imagine the best solution possible, rather than stick with what's possible right now.
GUEST SPEAKER #2 // SHERYL THAI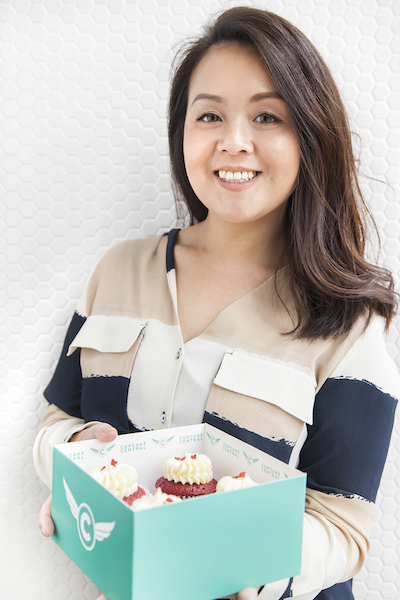 After facing redundancy from a high-flying career in IT as the Global Financial Crisis took hold in 2009, Sheryl turned her passion for baking into a career with her online cupcake bakery, spawning the launch of cupcake stores throughout Melbourne. Inspired by a trip to the world-famous Magnolia Bakery in New York, Sheryl first started experimented with baking as a hobby for friends and family. Soon after being made redundant, Sheryl decided to act on her passion and launched an online cupcake store, Cupcake Central.
Despite no previous pastry chef qualifications, within 12 months Sheryl and her business partner opened their first bricks-and-mortar store in Hawthorn, followed by two more over the next two years. Cupcake Central is now a multi-million dollar cupcake empire, spanning five stores across Melbourne with plans for expansion, collectively churning out over 20,000 cupcakes a week.
Sheryl is also a League Co-Founder, and was appointed CEO of in December, 2015. Her dream is to inspire entreprenurial women to "hatch that dream", and is currently developing a game changing app that will allow female entrepreneurs across the globe to connect with each other based on location.
GUEST SPEAKER #3 // STEPH AUDINO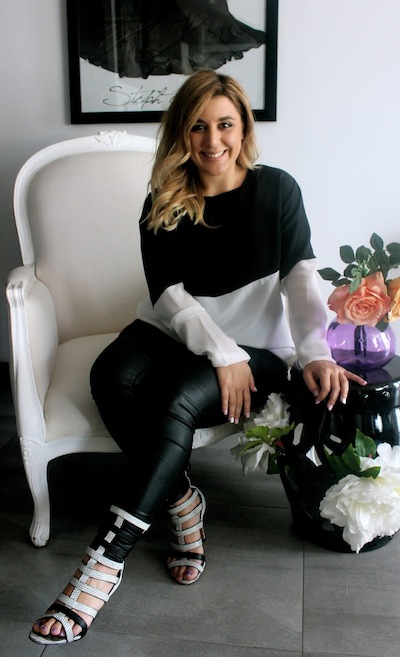 Australian fashion designer Steph Audino has a worldwide following with customers located all over the globe. With many successful parades from Perth to New York and creating master pieces for weddings in Australia, India, Hawaii and the US, the young designer is making her mark in the fashion industry as every pieces embodies class, romance, luxe and glamour.
Creating her own clothes at 16 years old and mastering her craft early on, she launched her self-titled label in 2011. In 2013 Steph was awarded the Australia Day Citizenship Award for a person Under 25 for her achievements and success. While making sure all outfits are on point no matter the occasion, the Steph Audino brand specialises in Ready-To-Wear and Couture pieces.
In 2014 Steph decided to take her label international where she showcased at New York Fashion Week. In the same year Steph Audino became a sponsor for Miss Universe Australia where she creates exquisite gowns for the Miss Universe finalists.
Steph's success is never taken for granted as giving is a big part of the Steph Audino brand. Steph has travelled to Los Angeles since 2014 to attend L.E.A.P where she donates her time in coaching, mentoring and leading by example. As Steph spends a lot of her time in Bali one cause close to her heart is providing an education to children in the Balinese Villages and guiding them in the right direction to create the best life possible for themselves and their families. A percentage of all proceeds are donated to educating kids in Bali.
LOCATION // SHOES OF PREY HQ Suite 300, 1221 2nd Street, Santa Monica, 90401
Parking:
Public Parking 2 is right next to the building on 1235 2nd Street. The first 90 minutes are free and then it's $1.25 for the first additional hour then $1.85 each 30 minutes thereafter. Please see map below.
We're so excited to be hosting our very first LA meet up at the home of Shoes of Prey. Check out Jodie's tour of the Shoes of Prey HQ here!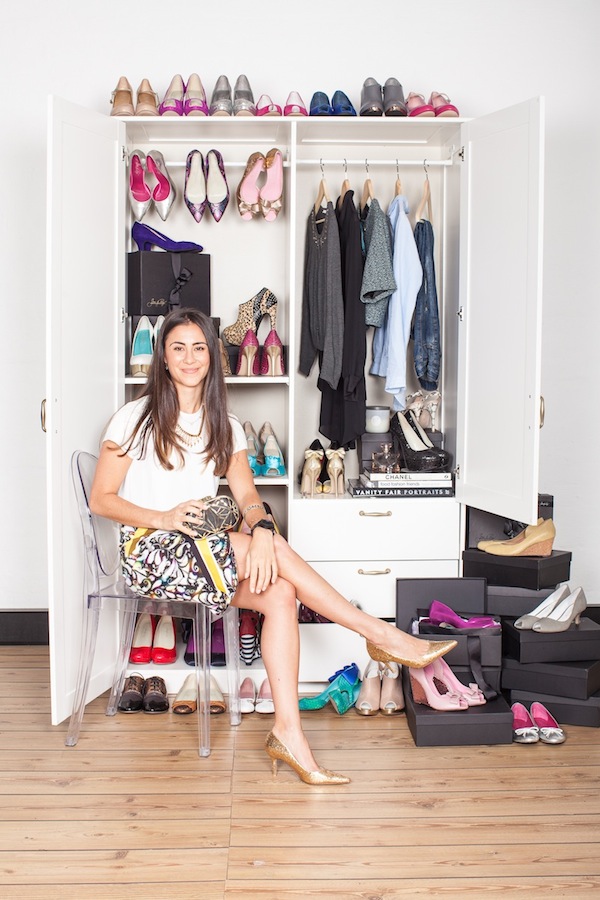 PARKING OPTIONS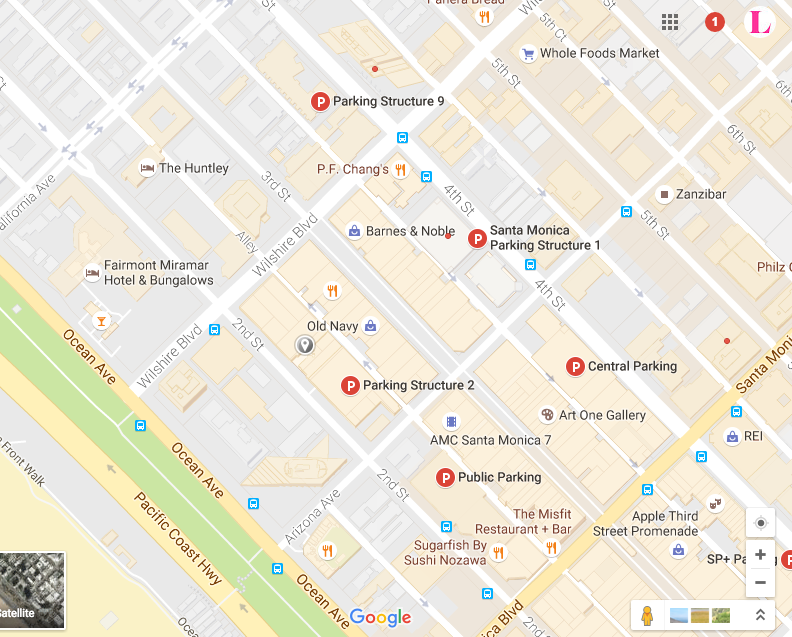 __________________________________________
SOME RULES we'd like to point out...
Please only register for this event if you plan on going. I know some people will grab a free ticket and last minute decide they're too lazy to go – don't be one of these people. If you commit to something, commit to it. We charge a nominal ticket price to ensure a quality crew of people show up, and all of the funds from ticket sales then go to our charity partner Project Gen Z.