LEAGUE OF EXTRAORDINARY WOMEN // LAUNCESTON - Retrain Your Brain: Challenge...
Description
TOPIC //
Our internal chit chat can hinder us in so many ways. Zap energy, distract us, create doubt and prevent us from tackling challenges. Learn the science behind how your mind works to keep these loops happening. More importantly, learn a powerful and effective mind training tool to change negative thinking. Experience group hypnotherapy to create a neurological pathway of how you want to be; confident, calm, in control.
SPEAKER //
TERESA BADROCK, HYPNOTHERAPIST
During 2014 Teresa reached a point where she felt lost, flat and confused with where she was going in life. To find some answers she went off and completed a Diploma of Modern Psychology. She was interested in the mind training techniques the course offered. She was skeptical of hypnotherapy and didn't think it would work. At the end of the course, Teresa was more than just pleasantly surprised. She felt armed with tools and techniques she wanted to share with the people of Tasmania to lift their own lives. Get out of the rut once and for all. Create a life where you are actually fulfilled, energised and excited.
LOCATION // Saint John Craft Beer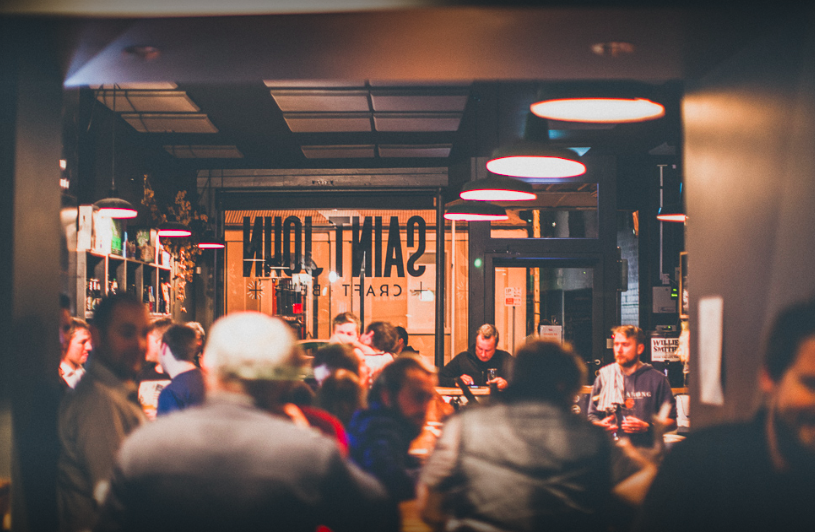 THE LEAGUE//

If you're a female entrepreneur or thinking of owning your own business, this Meet Up is the perfect setting to meet other women in the same boat. This is not a networking group – we're here to have real conversations and make real connections.
What do we mean by real? Well you know when you walk into a room and feel welcome even when you don't know anyone? Or when you share experiences with someone and they say "me too!"? How about when you share tough times with someone and they don't try to give you the advice to fix it but rather - they just get you. This is what happens at League of Extraordinary Women Meet Ups.




---
SOME RULES we'd like to point out..
1) Tickets are $25 (+booking fee), or free for League members. Now, it goes without saying that the free tickets are for League Members only – we don't want to be the door biatch that makes you pay $20 on the day if you're not a member or turn you away. For us, we just want to make sure that it's just fair on everybody. So please only select that ticket if you are a paying League Member – if you're not then you can join here, or just purchase a ticket.
https://www.leagueofextraordinarywomen.com/join-us/
2) Please only register for this event if you plan on going. I know some people will grab a free ticket and last minute decide they're too lazy to go – don't be one of these people. If you commit to something, commit to it – we want to meet you!
3) If you've never been to a League event, there's a reason why we don't use the "N" word and we use the word "connecting" and that's because of the negative connotation of soliciting, selling and business card swapping. Bleh, no one wants to go to an event to talk to someone for 20 minutes only to realise you're being sucked into buying some powdered thickshakes. We are here to connect authentically and honestly – share stories and experiences, learn from each other and respect each other. Magical things WILL happen and people will seek you out to buy from you when you work from an honest heartspace.