Description
Hello Gold Coast Ladies!
If you're a female entrepreneur or thinking of owning your own business, this meet up is the perfect setting to meet other women in the same boat. This is not a networking group – we're here to have real conversations and connections. What do we mean by real? Well you know when you walk into a room and feel welcome even when you don't know anyone? Or when you share experiences with someone and they say "me too!"? How about when you share tough times with someone and they don't try to give you advice to fix it but rather they just get you. This is what happens at League of Extraordinary Women Meet Ups.
WHAT: An engaging and enlightening event where we hear from Extraordinary Women and Money Management's Young Achiever of the Year 2016, Lea Schodel on how to create simple but effective financial habits within your life and business so that you can live the life and build the business you desire. This event will be jam-packed with actionable steps to help you find your flow with money and better understand your money personality.
Lea is a Money Coach, Yoga Teacher and Licensed Financial Planner and has been featured in many publications, including The Sydney Morning Herald, Entrepreneur Magazine and The Age, and is a contributor to Wanderlust, OM Times and Financy.
The MC for this event is our Gold Coast Ambassador Sarah Fewtrell, Sunkissed the Collective.
WHERE: Hosted at Warehouse No.5
87 West Burleigh Road, Burleigh Heads
Arrival from 6.45am for a 7.15am start. Event closes at 8.30am.

There will be tea and coffee available for purchase at WAREHOUSE No.5 so we can get our morning caffine fix. However, we would recommend planning to eat either before or after the event as Warehouse No.5 doesn't have a kitchen.
If you are planning on driving, the best spots for parking are along West Burleigh Rd or the side streets off West Burleigh Rd. Make sure you leave a little time to find a park so you don't feel rushed when you arrive.
GUEST SPEAKER //
MONEY COACH, YOGA TEACHER, LICENSED FINANCIAL PLANNER - LEA SCHODEL
http://themindfulwealthmovement.com/
Lea Schodel is the founder of The Mindful Wealth Movement, a uniquely feminine program that empowers women to take control of their relationship with money and create financial well-being for themselves and their families.
As a financial planner, yoga teacher and writer, Lea is passionate about financial well-being and teaching women about money in a holistic and creative way. Lea works with an array of people from different backgrounds who are seeking support in creating an authentic and purposeful relationship with money. She runs online coaching programs, as well as wealth wellness events and retreats, which incorporates traditional financial planning concepts with mindfulness, yoga and life skills.
In 2016, Lea was named the Money Management's Young Achiever of the Year and was a finalist in the AFA / TAL Female Excellence in Advice and IFA Innovator of the year. Lea's work has also been featured in many publications, including The Sydney Morning Herald, Entrepreneur Magazine and The Age, and is a contributor to Wanderlust, OM Times and Financy.
Lea believes the journey to financial well-being starts by understanding ourselves: our money personality and money habits, as well as our goals and intentions with money. Along with managing Wellthy, her own business, Lea is the co-founder of a national network of Australian financial planners interested in more holistic 'life planning' approaches to financial advice. This type of advice model is in its infancy in Australia, and the Wealth & Purpose network intends to lead the way.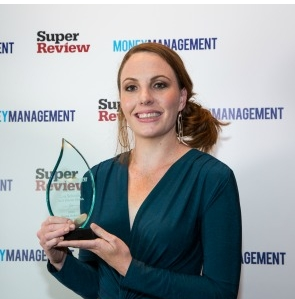 ABOUT WAREHOUSE NO.5
WAREHOUSE No.5 is a workshops and industry events venue redefining community and culture through innovative experiences.
___________________________
SOME RULES we'd like to point out..
1) Tickets are $20 (+bf), or free for League members. Now, it goes without saying that the free tickets are for League Members only – we don't want to be the door biatch that makes you pay $20 on the night if you're not a member or turn you away. For us, we just want to make sure that it's just fair on everybody. So please only select that ticket if you are a paying League Member – if you're not then you can join here, or just purchase a ticket. http://www.leagueofextraordinarywomen.com.au/join-us/
2) Please only register for this event if you plan on going. I know some people will grab a free ticket and last minute decide they're too lazy to go – don't be one of these people. If you commit to something, commit to it - we want to meet you!
3) If you've never been to a League event, there's a reason why we don't use the "N" word and we use the word "connecting" and that's because of the negative connotation of soliciting, selling and business card swapping. Bleh, no one wants to go to an event to talk to someone for 20 minutes only to realise you're being sucked into buying some powdered thickshakes. We are here to connect authentically and honestly – share stories and experiences, learn from each other and respect each other. Magical things WILL happen and people will seek you out to buy from you when you work from an honest heartspace.