Description
**Limited spots available! This event has sold out previously, so we recommend booking now so as to not miss out!**

FIND YOUR FIVE // THE GATHERING
Find Your Five is our platform that specifically curates powerful connections for females to meet face-to-face in a mini-mastermind session.

It's our revolutionary solution to connect you to a curated group of other like-minded women so that you can have deeper, more meaningful connections to help you grow and succeed in business and career.

After a successful launch in September 2016, we've matched over 1000 women, many of whom have formed powerful, life-long and life-changing friendships.
WHAT //
We believe in the truth of this quote: "You are the average of the 5 people you spend the most time with"

In a nutshell:
You will be placed into a once-off curated peer group of 5-6. You all discuss one chosen topic, each person is given allocated air-time for one question.

It's like a mini-mastermind, but better since you're all extraordinary women. After that, you can choose to re-connect or join another group.
Simple really but insanely rewarding.
Wine and light refreshments will be provided.
HOW //
1. You answer some questions - so we can create the best matches
PLEASE COMPLETE THE QUESTIONNAIRE AFTER REGISTERING YOUR TICKET - THIS WILL BE IN YOUR TICKET CONFIRMATION EMAIL

2. We curate your connections - using fancy algorithms
3. We intro you to a group of 4 to 5 extraordinary women
4. You meet your five - for a guided 2 hour meet up on one topic
5. You connect, inspire, and grow.
During your ticket registration (and in your post-registration email confirmation), you'll be promoted to fill out a questionnaire, you must fill this out in order for us to be able to match you with your new curated group.
WHEN & WHERE //
Tuesday, 5th February / 6:00-9:00pm
Christie Spaces, 454 Collins St, Melbourne
Light refreshments will be provided.


WHAT OUR PAST PARTICIPANTS SAY //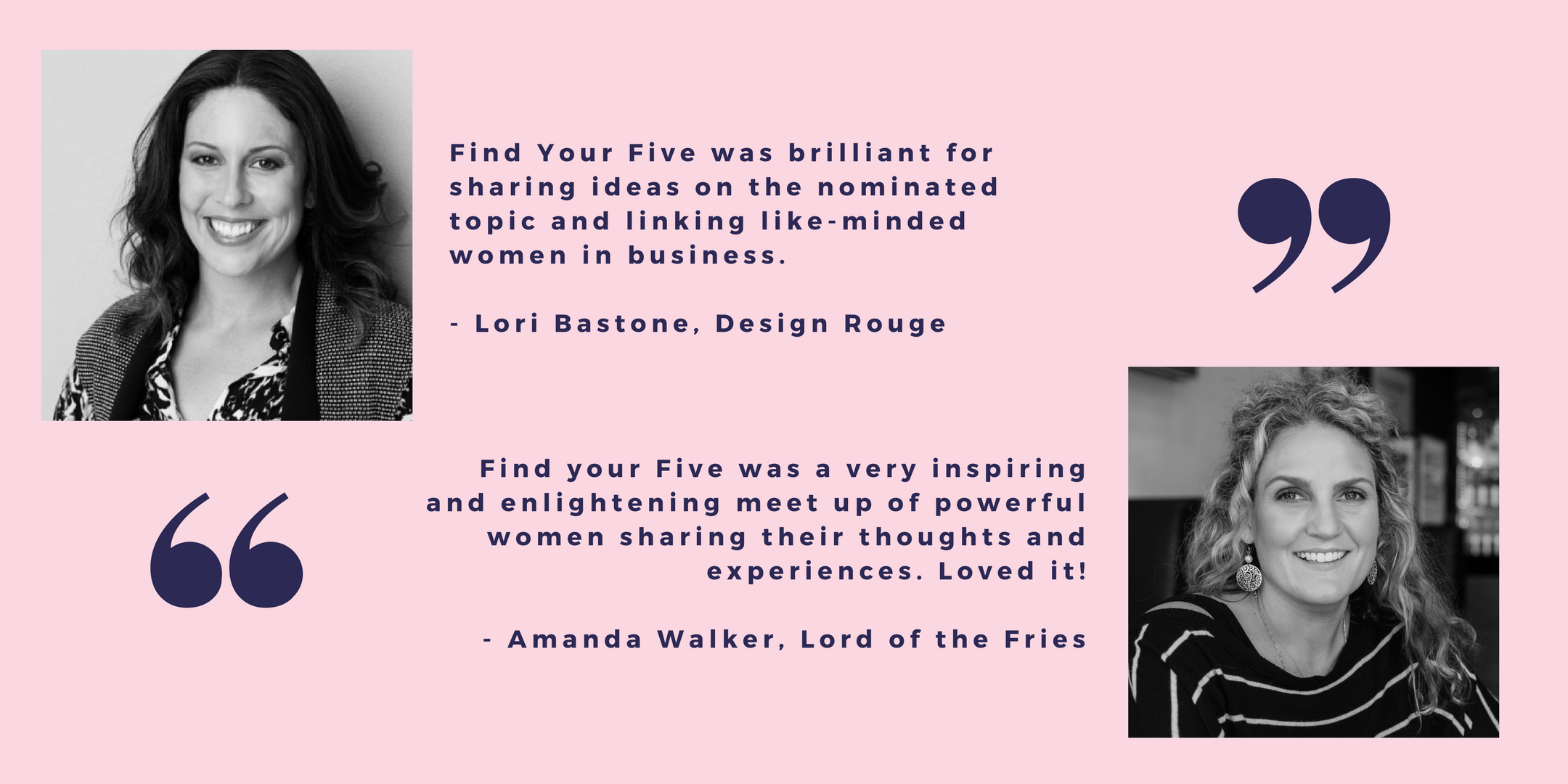 IMPORTANT INFO //

You MUST complete the questionnaire, or we won't be able to match you to a group.

24 Hours before the event, you will be sent some prep activities (nothing too major, just preparing a few questions to discuss with your group)

Tickets are non-refundable