LEAGUE OF EXTRAORDINARY WOMEN // BRISBANE - Your Style, Your Success
Description
WHAT// Your Style, Your Success
WHERE// Newstead Studios, 22 Ross Street Newstead

WHEN// Wednesday 3rd July

TIME// 6PM - 7.30PM


TOPIC //

In the words of Edith Head, "You can have anything you want in life if you dress for it".
This Personal Branding and Styling Masterclass will dive deep into the factors of human behaviour and the affect they have on our personal style and ultimately the success we experience in our business and in life daily.
This event is to inspire and empower women in busines to consider their personal style and ability to leave a lasting impression as one of their biggest assets in business.
This isn't an event to just allow you to get ready for the perfect headshot or instagram photo. This is a workshop to change the navigation of how women show up daily and how they can truly have the confidence to win in business and life from their personal style.
We'll cover:
- Why fashion is more than the clothes we wear.
- How personal style is in fact our person brands business card
- The Four Pillars of style and how you can set yourself up to succeed by equpping your personal style to be giving you the best advantage in your business
- How to build a staple business and on brand capsule wardrobe that suits and portrays your personal style and brand objective
- Interactive Q & A
SPEAKER //

KERRIE CARUCCI, Stylist
Kerrie Carucci is a Brisbane based personal stylist whose passion for style goes beyond the clothes we wear - it is about feeling clarity and confidence every day when we get dressed. Kerrie works with women and men who have committed to investing in themselves, their personal brand and in doing so, are unlocking their potential to be the best versions of themselves.
Whether you are looking to shop your own wardrobe (and add a few key items to the mix), find an outfit for a special event or experience a professional's guide to shopping the latest trends, Kerrie will work with you to reach your goals within budget and timeframe without all the stress.

Kerrie's personal approach and commitment to long-term sustainable solutions for her clients is also shown through her ability to educate, guide and instill knowledge in others to ensure they can make smart choices when dressing and shopping. With clients from Brisbane, Gold Coast, Sunshine Coast and Toowoomba, Kerrie is regularly traveling to meet clients and has integrated live video sessions for those a little further away.
When she isn't working with clients one-on-one, Kerrie hosts Styling Masterclass events, provides in-store services for leading Australian brands, runs editorial shoots and creates content for her shopping channel via
ShopShareTV. Experience how Kerrie's professional services can help you transform the way you dress and how a carefully curated wardrobe can enhance your lifestyle and confidence like never before.
LOCATION // Newstead Studios
Newstead Studios offers a unique configuration of event spaces ideal for meetings, workshops and presentations through to launches, exhibitions, cocktail events and private dining. Whatever your event, the Newstead Studios team is happy to discuss your requirements. Newstead Studios also offer two professional photography studios and co-working offices.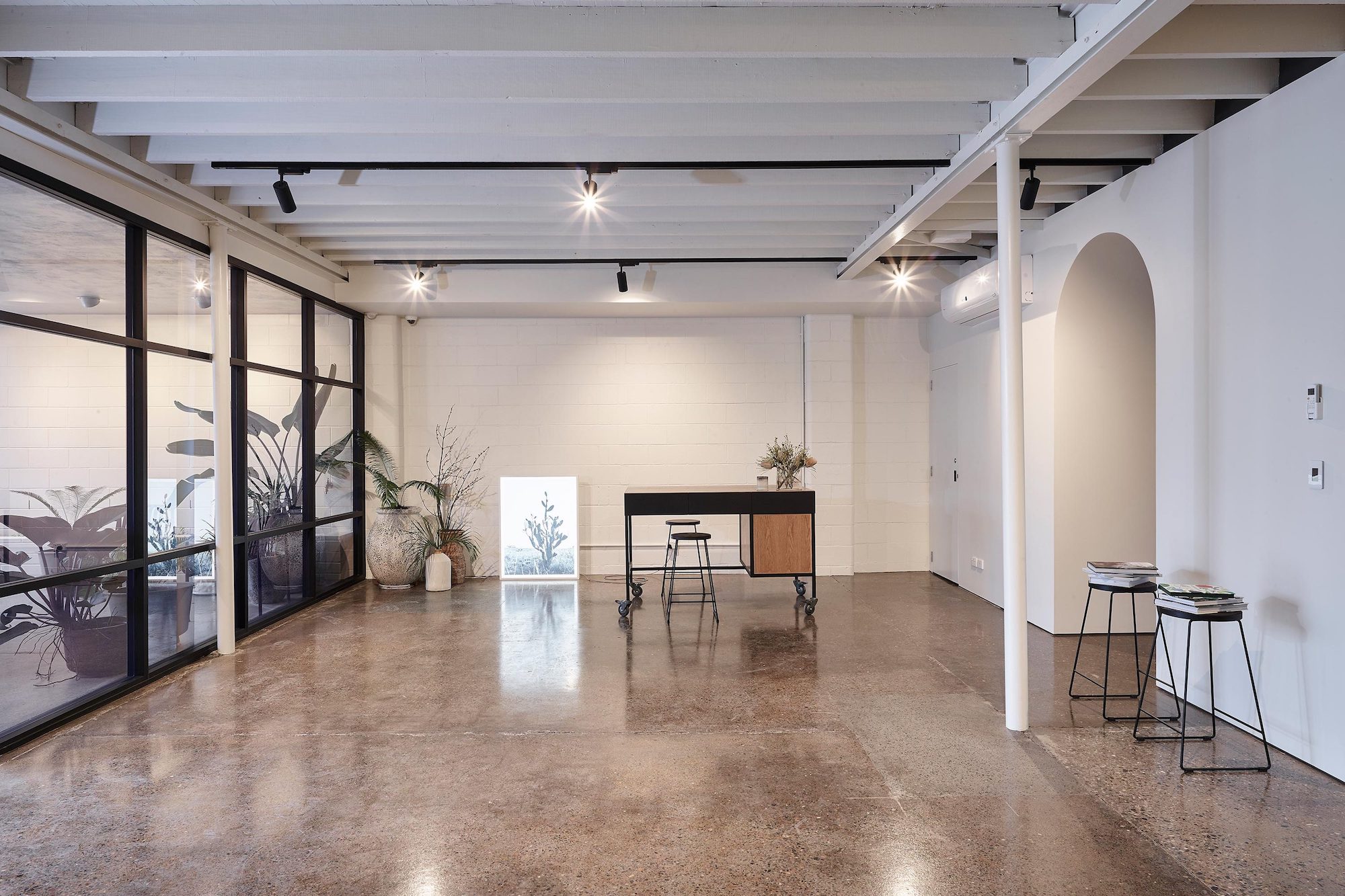 PARKING // Street parking is available but it is competitive.


THE LEAGUE//

If you're a female entrepreneur or thinking of owning your own business, this Meet Up is the perfect setting to meet other women in the same boat. This is not a networking group – we're here to have real conversations and make real connections.
What do we mean by real? Well you know when you walk into a room and feel welcome even when you don't know anyone? Or when you share experiences with someone and they say "me too!"? How about when you share tough times with someone and they don't try to give you the advice to fix it but rather - they just get you. This is what happens at League of Extraordinary Women Meet Ups.




---
SOME RULES we'd like to point out..
1) Tickets are $25 (+booking fee), or free for League members. Now, it goes without saying that the free tickets are for League Members only – we don't want to be the door biatch that makes you pay $20 on the day if you're not a member or turn you away. For us, we just want to make sure that it's just fair on everybody. So please only select that ticket if you are a paying League Member – if you're not then you can join here, or just purchase a ticket.
https://www.leagueofextraordinarywomen.com/join-us/
2) Please only register for this event if you plan on going. I know some people will grab a free ticket and last minute decide they're too lazy to go – don't be one of these people. If you commit to something, commit to it – we want to meet you!
3) If you've never been to a League event, there's a reason why we don't use the "N" word and we use the word "connecting" and that's because of the negative connotation of soliciting, selling and business card swapping. Bleh, no one wants to go to an event to talk to someone for 20 minutes only to realise you're being sucked into buying some powdered thickshakes. We are here to connect authentically and honestly – share stories and experiences, learn from each other and respect each other. Magical things WILL happen and people will seek you out to buy from you when you work from an honest heartspace.