Description

HEY BRISBANE! WE MISSED YOU.
Did you miss us too? We've gotta confess - we've never been more glad to be back! After launching last year in Brisbane with sell out events, we knew we had to come back with our first Showcase Evening of the year.

On Thursday 21st Feb, we will be hitting Brisbane running. Spend the evening with other extraordinary women, induldge in a few cocktails and listen to two of Australia's most amazing Female Entrepreneurs speak. They will be sharing their stories and personal trips on how to build a successful business.

GUEST SPEAKERS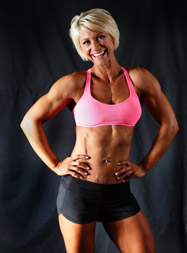 Tracey Guile - After a such an inspirational appearance as a panelist for the Miss Representation event, we knew we just had to get Tracey back on her own! A personal trainer, Tracey started competing in body building only three years ago and has quickly jumped to the top of her field. With her first Personal Training studio due to open this year, Tracey will be telling you all about her experiences and how she's used goal setting to propel herself forward.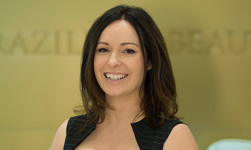 Francesca Webster - Francesca Webster has built her beauty business around the idea of nurturing successful women. In 2004 she began Brazilian Beauty because wanted use her corporate skills and strong drive to give others the opportunity to succeed as business women in their own right.

Sixteenth in BRW's Fast Franchise list in 2011, QLD Woman In Franchising 2011, Ernst & Young Entrepreneur Finalist 2012, Brisbane Business News Young Entrepreneur Finalist 2012, Brazilian Beauty, headquartered in Queensland, now has 14 locations and a turnover of more than $9 million with further expansion plans beginning with 3 new salon openings in 2013.

Francesca's motto is to stay focused, be passionate and don't let anyone tell you that it can't be done.



EVENT DETAILS
Venue: Marriott Brisbane, 515 Queen St, Brisbane

Start Time: 6:15pm arrival with 6:30pm start.
End Time: Speakers commence around 7pm finish at approximately 9.00pm with mingling time afterwards
There will be the opportunity to purchase food and drink on the evening, but otherwise we recommend you eat before you come.
All tickets include admission, entry to the lucky door prize and a one of our extraordinary goodie bags.

For discounted member tickets, join the "League" here -
http://www.jointheleague.eventbrite.com
Everyone is welcome, members, non-members, ladies of all ages (you're only as young/old as you think you are) and Guys who want to support their partners? We'd love to have you!

We can't wait to see you there!
xo Chi, Liz, Marie, Sarah and Sheryl