Description
If you're a female entrepreneur or thinking of owning your own business, this Meet Up is the perfect setting to meet other women in the same boat. This is not a networking group – we're here to have real conversations and make real connections.
What do we mean by real? Well you know when you walk into a room and feel welcome even when you don't know anyone? Or when you share experiences with someone and they say "me too!"? How about when you share tough times with someone and they don't try to give you the advice to fix it but rather - they just get you. This is what happens at League of Extraordinary Women Meet Ups.
WHERE: Showroom Brisbane
WHEN: Friday, 21st July TIME: 12PM - 1.30PM
TOPIC // The Story So Far, with Megan Morton


This month we're joined by guest speaker, Megan Morton.
Megan is an interior design powerhouse. She makes atmospheres that make people obscenely happy. She has been called on to style, design and work her `house whispering' magic for celebrities, magazines and her next-door neighbours. Her work has been featured on the covers of glossies, including Elle Decoration UK, Vanity Fair, Vogue Living and Inside Out.

A leader in her field, Megan's popularity can be attributed to her love of unconventional colour, strong imagery and over 12 years publishing experience. The fashion, food and art fraternity trust her inimitable style and as a result, she has styled and shot the homes of many celebrated Australians. Her four books dedicated all to 'home' make her wit and insights for everyone.

With a peerless print pedigree, Megan has gone on to crossing the fine line to digital with her intuitive and conversational wordsmithing, hand-in-hand with her highly astute visual sensibility. Her books are award winners (six awards for 'Things I Love' alone) and her love project 'The School' is now a globally reaching classroom that connects people with their passions, taught by the truly passionate.


Q&A In this Q&A discussion, Megan Morton will be joined by Chelsea Murphy, co-owner of CASH who will be asking the questions we all want to hear!

---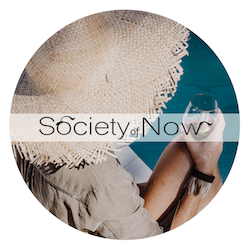 ---
SOME RULES we'd like to point out..
1) Tickets are $20 (+booking fee), or free for League members. Now, it goes without saying that the free tickets are for League Members only – we don't want to be the door biatch that makes you pay $20 on the night if you're not a member or turn you away. For us, we just want to make sure that it's just fair on everybody. So please only select that ticket if you are a paying League Member – if you're not then you can join here, or just purchase a ticket. http://www.leagueofextraordinarywomen.com.au/join-us/
2) Please only register for this event if you plan on going. I know some people will grab a free ticket and last minute decide they're too lazy to go – don't be one of these people. If you commit to something, commit to it – we want to meet you!
3) If you've never been to a League event, there's a reason why we don't use the "N" word and we use the word "connecting" and that's because of the negative connotation of soliciting, selling and business card swapping. Bleh, no one wants to go to an event to talk to someone for 20 minutes only to realise you're being sucked into buying some powdered thickshakes. We are here to connect authentically and honestly – share stories and experiences, learn from each other and respect each other. Magical things WILL happen and people will seek you out to buy from you when you work from an honest heartspace.