LEAGUE OF EXTRAORDINARY WOMEN // BRISBANE - Hack your own PR Strategy
Description
WHAT// Hack your own PR Strategy
WHERE// Newstead Studios, 22 Ross Street Newstead

WHEN// Wednesday, 8th May

TIME// 6PM - 7.30PM (6.10PM Start)


TOPIC //

In the words of Oscar Wilde – "There is only one thing in the world worse than being talked about, that is not being talked about."
Sure, that's probably not something you'd want in your personal life, but in business (generally speaking), more talking = more sales. So how exactly can you get those tongues wagging?
Enter Odette.
If you're ready to take your business to the next level, Odette's your gal. And her first lesson is this: well-crafted, perfectly pitched PR content is where – it's –at. Why? Because 70% of consumers prefer getting to know a company via articles rather than ads, 93% of B2B buying processes begin with an online search and 96% of those B2B buyers want content with more input from industry thought leaders. So, isn't it time you gave them what they want?
Good PR is like dating the media – and Odette's PR workshop will teach you how to do exactly that. You'll walk away with the tools you need to kick-off a PR strategy that suits your business, you'll understand how to nurture relationships with media contacts, write a snappy bio and pitch your product or service to secure media coverage and, more importantly, how to leverage that coverage.
In short, this workshop means you can skip the HECS debt and agency fees and hack your own PR, all thanks to PR agency owner (and digital marketing wizard) Odette Barry… winning!
SPEAKER //

ODETTE BARRY, Founder - Odette & Co
Odette Barry is the founder and director of Byron Bay-based, digital marketing and PR agency Odette & Co.
Odette is a digitally-focused marketer and PR gal with a passion for helping businesses tell their stories. Having worked on both sides of the media, as the digital editor for Women's Fitness and as a PR maven, Odette is strategic AF and takes the time to build rapport with her clients and to understand their story before teasing out meaningful strategic direction. She's committed to securing genuine and valuable coverage for her clients, has an intimate knowledge of the media landscape and holds trusted relationships with majormedia outlets.
Securing meaningful coverage has seen her clients appear across major titles and outlets including The Courier Mail, Sydney Morning Herald, Studio10, The Morning Show, ABC TV and radio, Women's Health, Mama Disrupt and Smart Company (to name a few).
LOCATION // Newstead Studios
Newstead Studios offers a unique configuration of event spaces ideal for meetings, workshops and presentations through to launches, exhibitions, cocktail events and private dining. Whatever your event, the Newstead Studios team is happy to discuss your requirements. Newstead Studios also offer two professional photography studios and co-working offices.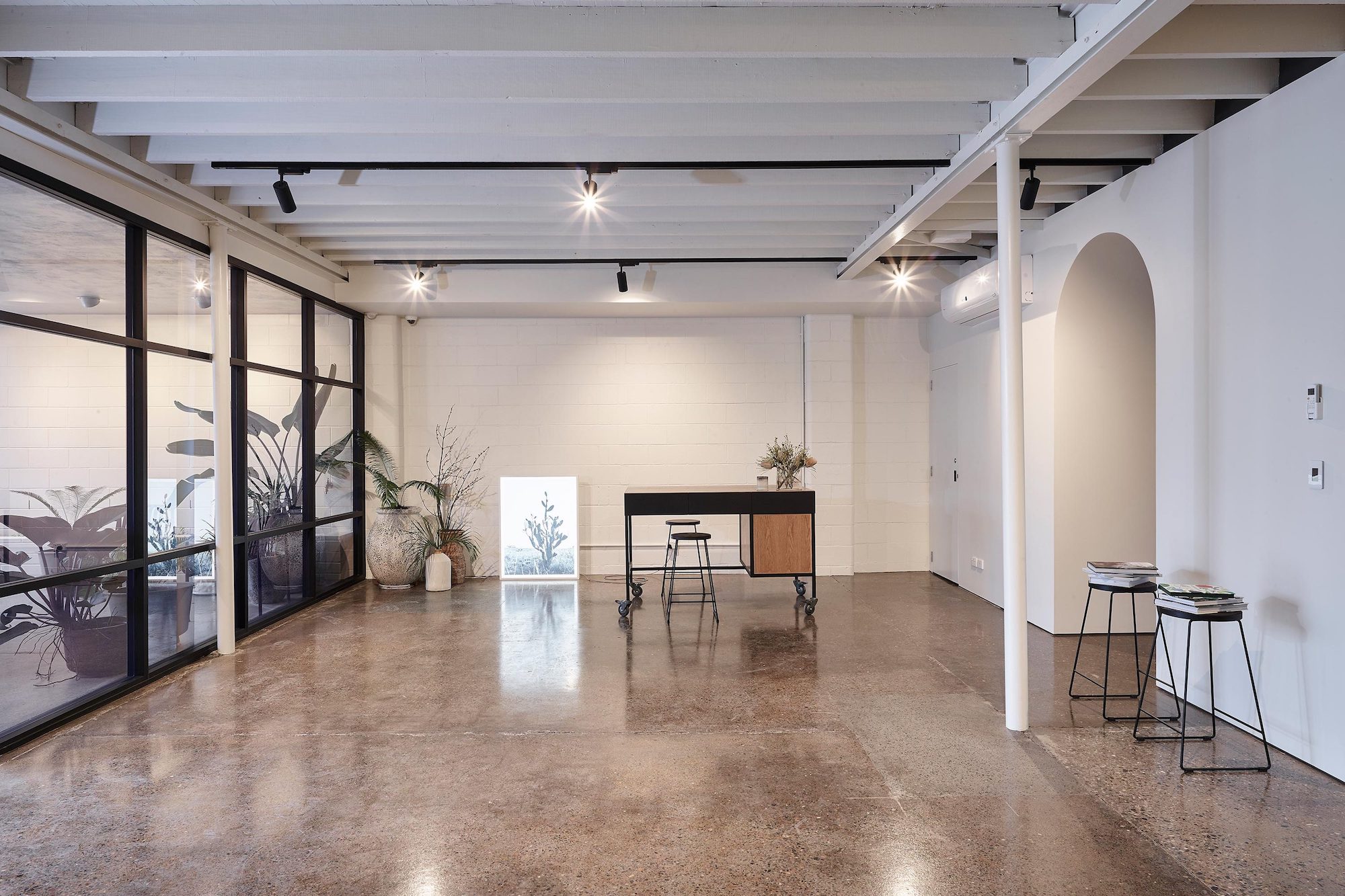 PARKING // Street parking is available but it is competitive.


THE LEAGUE//

If you're a female entrepreneur or thinking of owning your own business, this Meet Up is the perfect setting to meet other women in the same boat. This is not a networking group – we're here to have real conversations and make real connections.
What do we mean by real? Well you know when you walk into a room and feel welcome even when you don't know anyone? Or when you share experiences with someone and they say "me too!"? How about when you share tough times with someone and they don't try to give you the advice to fix it but rather - they just get you. This is what happens at League of Extraordinary Women Meet Ups.




---
SOME RULES we'd like to point out..
1) Tickets are $25 (+booking fee), or free for League members. Now, it goes without saying that the free tickets are for League Members only – we don't want to be the door biatch that makes you pay $20 on the day if you're not a member or turn you away. For us, we just want to make sure that it's just fair on everybody. So please only select that ticket if you are a paying League Member – if you're not then you can join here, or just purchase a ticket.
https://www.leagueofextraordinarywomen.com/join-us/
2) Please only register for this event if you plan on going. I know some people will grab a free ticket and last minute decide they're too lazy to go – don't be one of these people. If you commit to something, commit to it – we want to meet you!
3) If you've never been to a League event, there's a reason why we don't use the "N" word and we use the word "connecting" and that's because of the negative connotation of soliciting, selling and business card swapping. Bleh, no one wants to go to an event to talk to someone for 20 minutes only to realise you're being sucked into buying some powdered thickshakes. We are here to connect authentically and honestly – share stories and experiences, learn from each other and respect each other. Magical things WILL happen and people will seek you out to buy from you when you work from an honest heartspace.