Description
WHAT// Community Marketing

WHERE// Newstead Studios, 22 Ross Street Newstead

WHEN// Tuesday 4th June

TIME// 6PM - 7.30PM


TOPIC //

Community Marketing is marketing with a focus on building and nurturing community first and foremost. It is marketing with a specific intention to prioritise genuine conversation, develop two-way relationships and create positive experiences your customers can't get anywhere else.
Consumers expect more from the brands they purchase with, and they crave relationships and experiences in the customer journey, so Community Marketing has never been more important than it is today. When your community is engaged and growing, so to is your business.
We'll cover:
- What is community marketing
- Why does community marketing matter and why is it critical to success in 2019 and beyond?
- Who is doing community marketing well right now and the benefits of community marketing?
- How to implement community marketing for your business (with examples so you see how it works for other businesses)
This will also be an interactive workshop so you'll receive a 10+ page Community Marketing worksbook which you can complete during the session. This will help you understand your community, the oportunities you have and give you structure to plan a personalised strategy. You'll also receive a downloadable resource of community marketing best practices.
The amazing ladies at Free Folk have also offerred a complimentary 30-minute consult with you to help finalise your personal Community Marketing strategy to anyone who comes along to the event.
SPEAKERS //

Grace Newman, Free Folk Agency
Grace kick-started her career by launching a fashion start-up and running national conferences for university students while completing a double degree in Public Relations and the Creative Industries at Queensland University of Technology. Since then, she has worked for not-for-profits, start-ups and multinational brands across various roles on both brand and agency side and strives to help businesses tap into the power of a bespoke marketing strategy. She's a businesses secret weapon when it comes to marketing, advertising and strategy that makes a mark.
Grace is a Community Marketing specialist and through Free Folk Agency, combines social media, content marketing, PR and events to bring community to the core of every brand she works with. She's the ultimate doer, is the queen of organisation and is powered by equal parts Vietnamese vermicelli salad bowls, coffee and rosé.

Teagan West, Free Folk Agency
Teagan is passionate about helping businesses leverage the power of social, digital and influencer marketing to create memorable customer experiences and adopt a community-first approach to marketing and advertising.
With a Bachelor of Journalism in her back pocket and a stack of powerful influencer campaigns under her belt, she has a unique understanding of the marketing landscape and has a clear vision that Community Marketing is the #NextBigThing.
She's a stickler for spelling and a self-confessed grammar nerd, so naturally, she's a wordsmith at heart and has a knack for crafting compelling and engaging copy across all channels. She has made her mark as a marketing all-rounder and loves the nitty gritty stuff just as much as developing big picture ideas and creative strategy.
You'll find her dreaming up her next challenge while sipping green tea, blasting TayTay tunes and brainstorming with her doggo Frankie.
LOCATION // Newstead Studios
Newstead Studios offers a unique configuration of event spaces ideal for meetings, workshops and presentations through to launches, exhibitions, cocktail events and private dining. Whatever your event, the Newstead Studios team is happy to discuss your requirements. Newstead Studios also offer two professional photography studios and co-working offices.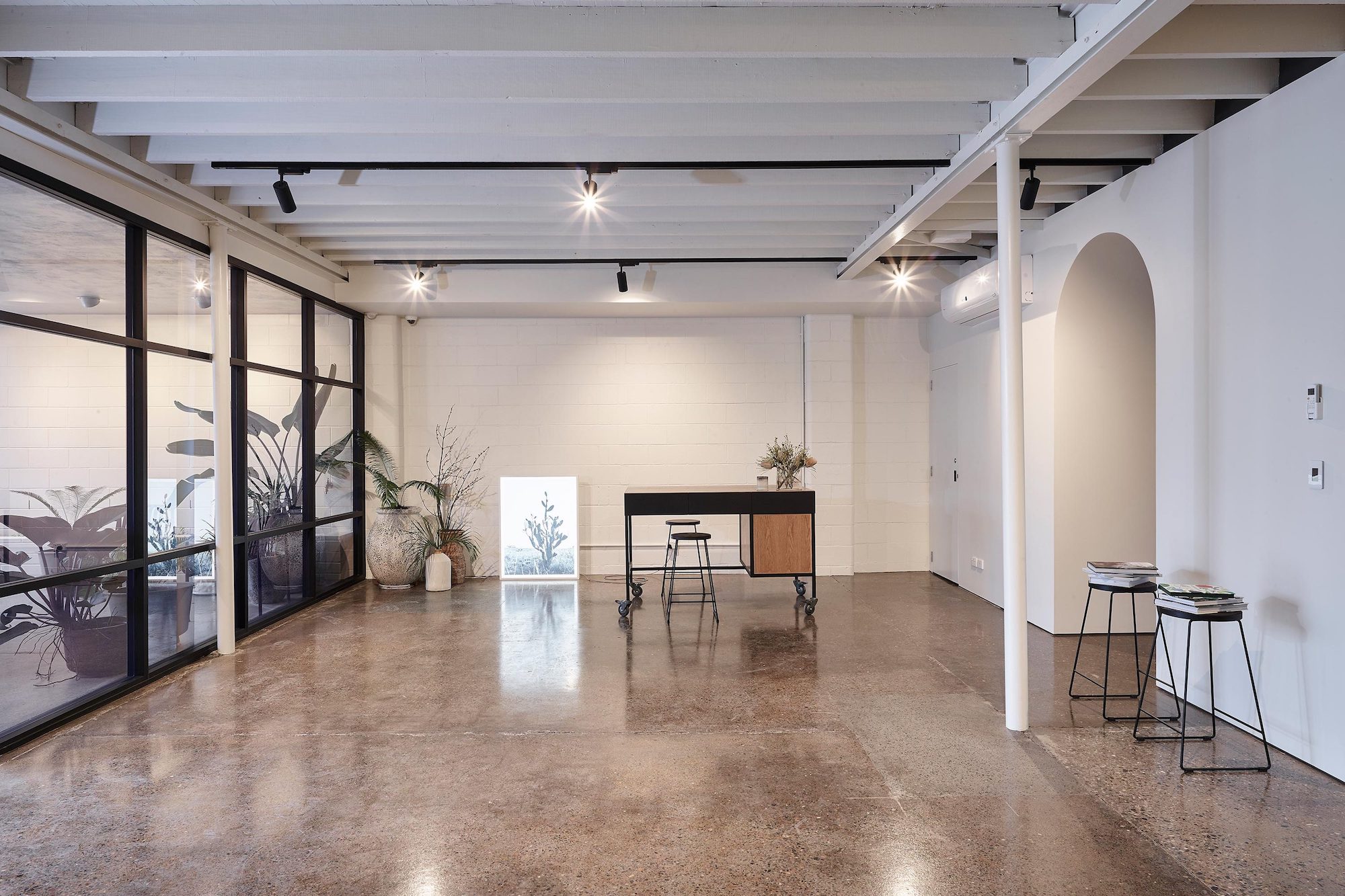 PARKING // Street parking is available but it is competitive.


THE LEAGUE//

If you're a female entrepreneur or thinking of owning your own business, this Meet Up is the perfect setting to meet other women in the same boat. This is not a networking group – we're here to have real conversations and make real connections.
What do we mean by real? Well you know when you walk into a room and feel welcome even when you don't know anyone? Or when you share experiences with someone and they say "me too!"? How about when you share tough times with someone and they don't try to give you the advice to fix it but rather - they just get you. This is what happens at League of Extraordinary Women Meet Ups.




---
SOME RULES we'd like to point out..
1) Tickets are $25 (+booking fee), or free for League members. Now, it goes without saying that the free tickets are for League Members only – we don't want to be the door biatch that makes you pay $20 on the day if you're not a member or turn you away. For us, we just want to make sure that it's just fair on everybody. So please only select that ticket if you are a paying League Member – if you're not then you can join here, or just purchase a ticket.
https://www.leagueofextraordinarywomen.com/join-us/
2) Please only register for this event if you plan on going. I know some people will grab a free ticket and last minute decide they're too lazy to go – don't be one of these people. If you commit to something, commit to it – we want to meet you!
3) If you've never been to a League event, there's a reason why we don't use the "N" word and we use the word "connecting" and that's because of the negative connotation of soliciting, selling and business card swapping. Bleh, no one wants to go to an event to talk to someone for 20 minutes only to realise you're being sucked into buying some powdered thickshakes. We are here to connect authentically and honestly – share stories and experiences, learn from each other and respect each other. Magical things WILL happen and people will seek you out to buy from you when you work from an honest heartspace.