Join the Digital Storytellers team for this interactive workshop as they explore leading through storytelling.
About this event
Good leaders are great storytellers
Storytelling is an essential leadership skill and plays a critical part in the role as a leader. Whatever the message you want to deliver, the key to peoples' heart is story.
In this workshop facilitated by the Digital Storytellers team, they will explore the use of storytelling within organisations for internal and external change management, problem solving and to inform strategy and future vision planning. This workshop will employ interactive storytelling techniques with participation from the audience.
What you'll takeaway
Sharpen your storytelling skills in this interactive workshop. Facilitated by the team at Digital Storytellers this workshop will cover:
Why Story and Why Now? The Power of Storytelling
A new way of leading through storytelling techniques and the collective narrative
An interactive storytelling experience
Learn how to create and bring your own important stories to life and create stories that have impact.
Do I need to prepare anything before the workshop?
No, but this seminar has been designed to be collaborative. These sessions will require input from the participants so be prepared to share your opinions, your screen and participate in small group discussions.
Details
There are two sessions to pick from. The workshop will run twice, both dates are the same workshop but on different dates, please only select one at registration.
Date: Friday October 15th
Time: 12:30pm - 3:30pm AEDT
Location: Zoom - link to be be sent to the email you registered with closer to the date.
Frequently Asked Questions
What is the cost of the event?
This event is free for UOW students - the only investment you will have to make is your time.
Which UOWx Learning Stream does this event qualify for?
Participants will receive UOWx recognition for attending this seminar and it will be added to your UOWx Record upon completion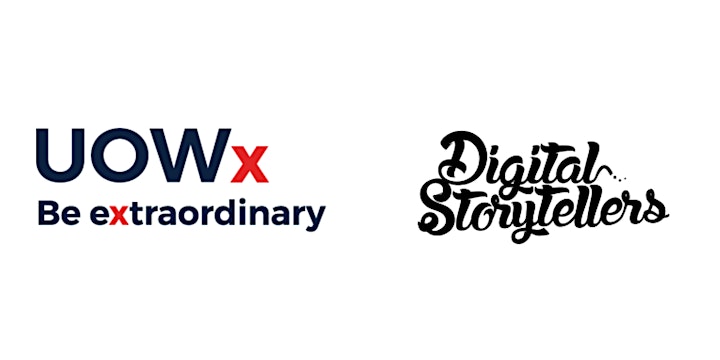 Organiser of Leading Through Story
UOWx is a co-curricular learning and recognition program offered by the University of Wollongong. Our program is all about exploring new ideas, gaining experience, expanding your skills and extending yourself outside your coursework.
UOWx. Be global-minded. Be a leader. Be employable. Be creative. Be community-minded. Be a mentor. Be extraordinary.

Privacy Statement
The University of Wollongong has provided you with this link to EventBrite. Please be aware that all information you provide here will be managed by EventBrite under their privacy obligations or policies, and the University of Wollongong expressly disclaims any liability arising from your disclosure of information to EventBrite. EventBrite's privacy policy can be read at http://www.eventbrite.com/privacypolicy. Please note that all data, including personal information, collected by EventBrite is stored on servers located in the United States.
UOWx are collecting your student number so that this activity can be added to your UOWx Record. The collection of your email and mobile phone number will be used to send event reminders and a follow up to the event.
Further information about how UOW handles your personal information can be found at www.uow.edu.au/about/privacy.