Description
Do you sometimes think if Charles Darwin Uni ever had a degree in busyness you'd get a high distinction? Maybe even an honorary Doctorate?
Well you're not alone, because for far too long busy has become a badge of honour; albeit a heavy badge that doesn't go with anything in your wardrobe.
Let's break the cycle of never ending busyness by regaining control of our work and home lives by understanding what goes on in our heads when we get into the downward spiral of being too busy…
This one-day learning experience will take us on an entertaining, enlightening and emotional journey; a journey of discovering your way back to a life lived on your terms.
In this session we'll:

Explore the psychology of stress and what we can do about it

Unpack the things that 'busy' robs us of in work and life

Discover how our brain operates on 'busy' and the mindsets that matter

Work through some simple strategies to maximise your performance (and the people you lead)

Use the two drivers of change, purpose and progress, to step into a stand out life.
HOST PRESENTERS
Alison Hill
CEO of AFR Fast 100 company Pragmatic Thinking, Ali is Psychologist, an award-winning business woman, an influential keynote speaker, producer and host of Stand Out Life podcast, regular on mainstream media, and a best-selling author.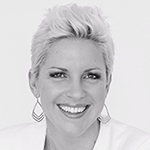 Darren Hill
With a client book of Fortune 500 and ASX Top-20 companies, Darren Hill is one of Australia's most in-demand strategists whose culture change programs have been used in PepsiCo, Suncorp, McDonalds and Siemens to name a few. Darren's a best-selling author whose work has appeared regularly across the Fairfax Group (including the SMH & The Age), News Limited (The Daily Tele & Courier Mail), BRW, Business Insider and Smart Company. He's appeared on The Today Show, Sky Business News and as yet hasn't been chased by ACA or Today Tonight down the street.