Description
"Do one thing every day that scares you."
Eleanor Roosevelt
When was the last time you were faced with risking everything for an idea?
In this Robert Half Leading Ladies Series, our focus is on the journey to taking risks in today's workplace.
Our panel features businesswomen who will share how they dared to take a risk, how they achieved success, and how they overcame their doubts to take a chance.
Our guest panel:
Toniann Stitz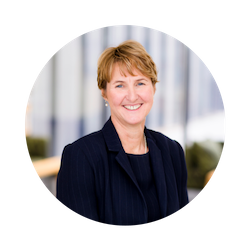 Toniann is a Certified Practicing Accountant (CPA) with over 20 years' experience in public sector financial management and governance. Prior to then, she was an Officer within the Australian Army, having graduated from the Royal Military College, Duntroon.
She has recently taken up the role as Chief Finance Officer at Chisholm TAFE Institute, following previous executive appointments within the Department of Education and Training, Primary Industries, Gambling and Liquor Regulation, and Premier and Cabinet.
Shadé Zahrai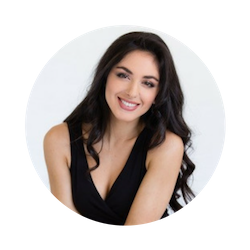 Shadé Zahrai specialises in helping women gain the Confidence, Clarity and Capability to ignite their potential and pursue their purpose. She combines her experience in coaching professional women with positive psychology and neuroscience research into simple, easy-to-apply strategies to help professional women become emerging leaders and advance in their careers.
She's a bestselling author, strategist, Harvard-trained leadership coach focussing on young professional women, an established performer and speaker featured on TED and TEDx, 3x Australian champion Latin dancer and a Finalist in the Telstra Business Women's Award for VIC 2019.
As Director of Influenceo Group, Shadé works with leading organisations to deliver powerful professional development keynotes and programs, develop strategies to promote inclusion and diversity and drive positive culture and change-readiness.
Emily McQualter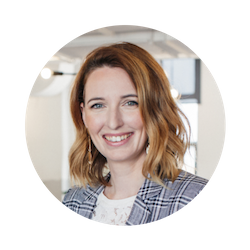 Emily is a Customer Experience and Strategy Consultant who is passionate about helping people ace work and life. She specialises in helping leaders, teams and businesses lead with empathy and supercharge work performance by being more human.
Having worked for KPMG, Russell Investments, and UniSuper in consulting and marketing leadership roles, over the last year Emily has forged her own path to career success and now balances her most important role as a proud mother of one with a diverse portfolio career including changing lives with Happiness Concierge as a facilitator and coach, part-time employment as a Strategy Consultant for Equip Super, and freelance Customer Experience consulting.
We will be having a Q&A session with the audience, so we encourage you to bring along any questions you may have for our panel.
A complimentary breakfast will be provided.