Understand & re-energise yourself, tap into your motivations, explore new perspectives/approaches and boost your confidence in leadership.
About this event
"Your hardest times often lead to the greatest moments of your life. Keep going. Tough situations build strong people in the end"
~Roy T. Bennett~
Are you struggling with handling the multiple demands of working from home and all that comes with it? Are you starting to self-doubt, lose confidence and you're not sure what to do next?
You're not alone!
We have to adapt and change to the circumstances around us, things outside of our control and to create and adapt to a "new normal" way of being. This requires us to change how and what we do, whether we like it or not.
Any change starts with understanding yourself first and what makes you think and do the things you do. We all have our own inner voice which is guided by our beliefs, values, goals and fears. Most of us, aren't aware that the choices we make are extensions of the reality that operates in our hearts and minds and indeed, we can live our whole life without understanding the inner dynamics that drive us. Yet it's crucial that to be an effective leader we must understand and lead ourselves first.
How you present to the world is a combination of your habits of thought, emotions, hopes, and behaviour. Raising awareness of these common traits allows you to understand how they impact your interactions with others.
You may describe yourself as a "strong leader", "an overachiever", " a supportive leader", "a control freak", "attention to detail" or any number of other descriptions - but where does this 'label' come from, why is it important to you and how does this impact on your interactions with others?
Do you know what drives you? Do you respond differently under pressure than you do in normal day to day interactions? Are you "easygoing" and then become "short-tempered" when things get tough? Do you understanding how your mindset, beliefs, fears, hopes, desires and impulses impact how you see and engage with the world?
If you're ready to look inside, understand who you really are, imagine a different future and want to grow and develop as a person and leader, then this is the program for you.
Look around you. Everyone is developing themselves more and more (and this is a good thing!).
We are seeking to make a difference in this world, by helping people discover their true selves and allow their light to shine. Uou can make a difference and a step towards change by leading yourself first and then others, your tribe, those around you, your team, family, friends, community group - or anyone who you interact with.
Are you shining your true light, or has "life" conditioned you to do what you think you should - which means you are not expressing your true inner self. We all have a spark inside of us and the question is - has your spark diminished, or worse, been extinguished?
If your light isn't shining at its fullest so your tribe can follow, then this course is for you!
Who is this program for?
This five-week program is for anyone who wants to make a difference and impact in their life. It has been designed to allow space for you to stop, reset and reflect on what the last 18 months have meant.
The workshops will be every Monday from 11 October through to 9 November (inclusive) and will be recorded, so if you can't make it on the day, you can watch it later.
Leaders cannot control the degree of change, uncertainty, volatility and complexity we face in today's world. In this program, we will look at leadership differently and you will come away with practical skills and a fresh approach to what it means to be a leader.
It's for leaders who are ready to delve deep inside, uncover and understand what's holding you back, discover your soul leadership, learn how to back yourself, build your confidence, set your boundaries and create a shift in thinking when tackling modern-day issues.
You will broaden your thinking and be inspired by like-minded people who are ready to make a difference. We will create a safe space free of judgement and full of support to explore who you are, who you want to be and what it means for you as a leader, partner, parent, sibling, friend and colleague.
Positive and supportive
This is a positive and explorative program, it will be a safe haven to dive inside and explore yourself, share your journey with like-minded people and find a way to express yourself that you haven't been able to before, or that may be missing in your everyday life.
Explore, understand and lead yourself first
The way we work is different and it works.
You will be supported and guided on self-discovery sessions that will awaken and inspire you. The processes we use will allow you to unlock the core issues of the problem, not just the symptoms, to effect real change.
You will identify and understand your patterns, belief systems and your structure of reality and recognise how that plays out in your life to either help or hinder you.
You will be able to take responsibility for your own healing allowing you to become a more effective leader of self and others.
Incorporating work with the conscious & unconscious mind, NLP techniques, inner child work, forgiveness, energy healing, and so much more.
Early Bird offer if you register by 30 September 2021 you save 20% only $444, so to take advantage of this great offer enrol today. (Promo Code: EARLYBIRD20)
Check out our FaceBook Page https://www.facebook.com/leadershipmasterclasssoulfulleadership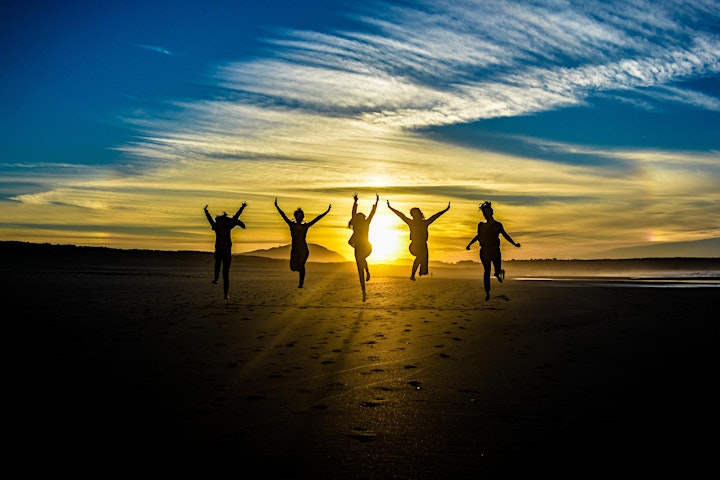 In this program you will:
Create a greater understanding of self
Uncover your "inner game" and realise what a gamechanger this can be
Identify limiting beliefs that may be holding you back or blocking your success
Understand your default leadership style and how this can help or hinder you
Identify what's important to you as a person
Build your confidence
Expand your growth mindset
Learn about positive psychology and the importance of language
Understand the difference between feminine and masculine energy and when to step into each
Discover who you are as a leader
and so much more
Organiser of Leading in Challenging Times - Leadership Masterclass Program